Garage Door Repair Ajax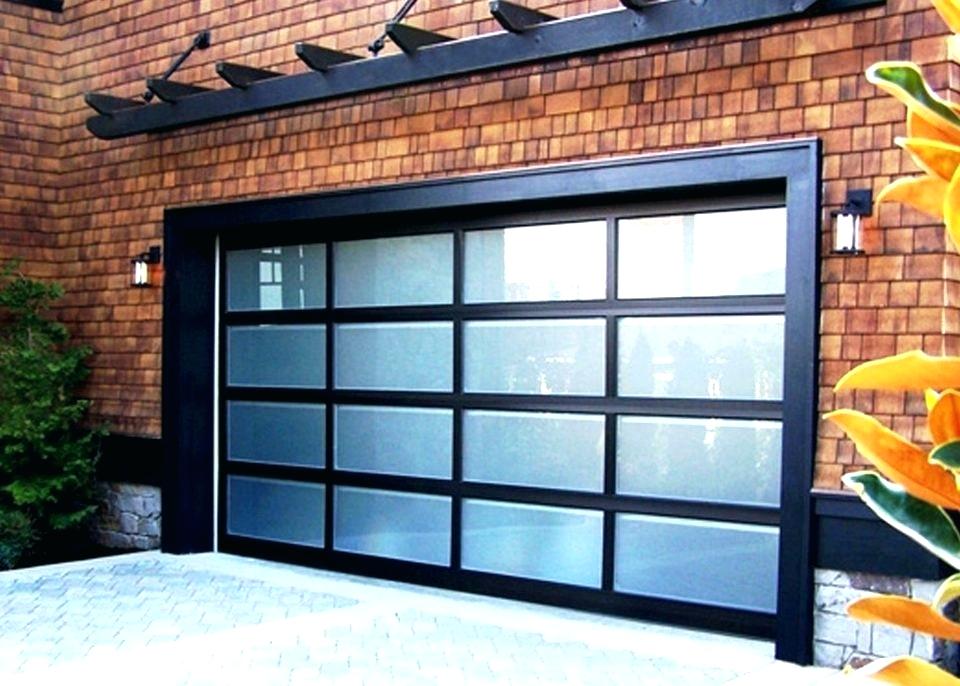 Garage Door Repair Ajax, We offer a comprehensive and specialist garage door repair service throughout the GTA Ontario, providing emergency and same day repairs, as well as garage door maintenance checks and services. We offer Fast Service in frozen day to giving you complete peace of mind, and can arrange to visit you at home to discuss your repairs, automation or installation.
Replace springs of all types

Install new lifting and lock cables

Repair stiff and squeaky doors

Replace rollers, pulley wheels, etc

Install new locking handles

Repair electric mechanisms
We Also Replace Complete Timber Frame Works And Reinstall Your Existing Garage Door
Low-Cost Garage Door Repairs
Our cost-effective repairs start from as little as 45$ and can bring a whole new lease of life to your garage door, saving you the cost of a replacement. So whether you have a broken spring, faulty mechanism or dented door – simply contact our expert team of engineers today!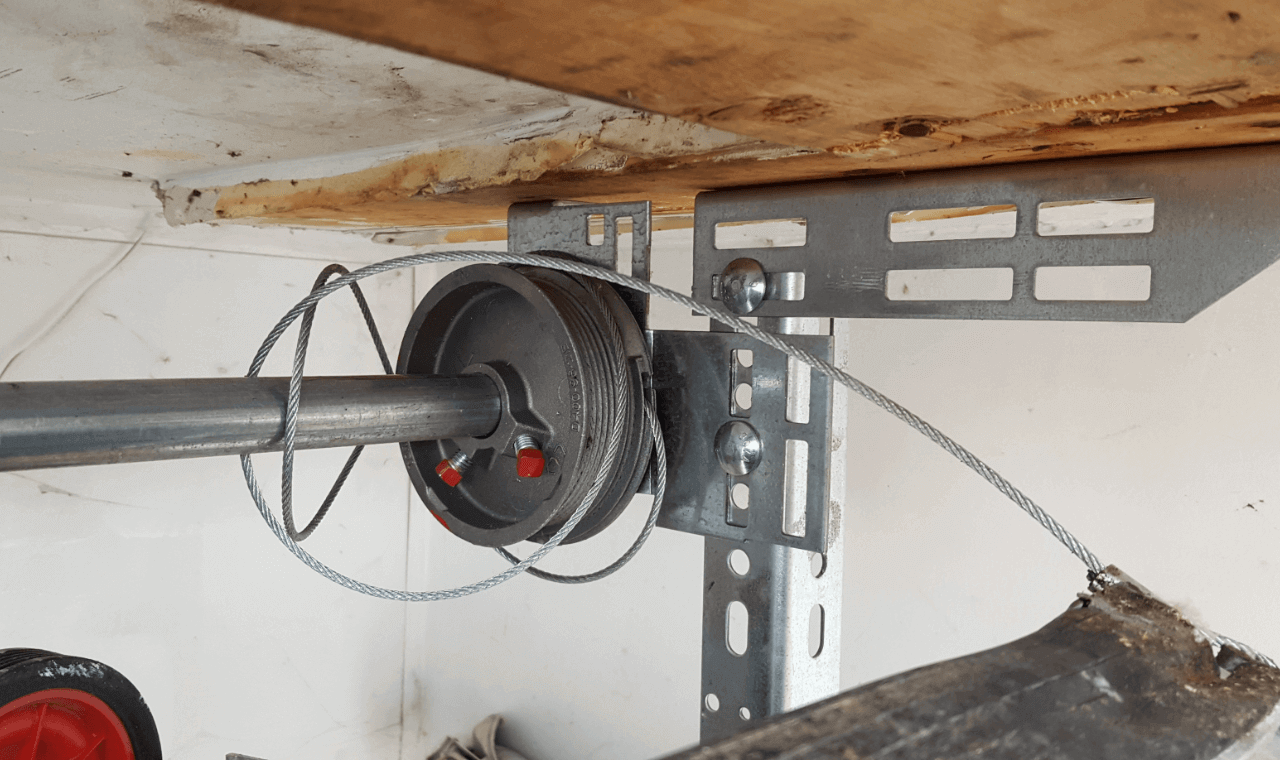 O-B – Garage Door Repair Ajax
Local Garage Door Repairs In Ajax, Ontario & Surrounding Areas
O-B Garage Doors provide Fast garage door repairs in Ajax. We provide all aspects of garage door repair, whether this be repairing or replacing garage door cables, springs, locks and much more. We can source and fit replacement parts for most brands of up and over and canopy garage doors. With local technicians based in your area we are able to travel across the GTA area, completing most appointments same day in most cases.
Reasons To Choose O-B Garage Doors Repair.
Experienced Technicians – Our experts are fully trained and have years of combined experience working in the garage door repair industry. We can guarantee the reliability of our work with a 60-day guarantee on all work we carry out.
Free surveys and quotations – With every job, we start by providing a totally free diagnostics check and a free quotation is available as standard. This helps to ensure you only pay for the required work, and we always aim to please, offering flexible affordable pricing.
We Use Brand New Parts – All the replacement parts we supply are brand new so you can be assured of their guaranteed performance and longevity.
Call Us Today To Arrange A Free Home Visit

O-B Garage Door Repair Help To Keep Local Homes Safe
As experienced garage door repair specialists in Ajax for over 22 years, we understand that a damaged or poorly performing garage door can leave your garage and home insecure. To help you keep your valuables as secure as possible, we are able offer an express same day service to ensure that any problems with your garage door are alleviated as quickly and effectively as possible.
There are few other local garage door repair companies in Ajax that can provide the same level of consistent service we do on a daily basis.
Our Fast, Friendly & Reliable Technicians Are On Hand To Help
We have a number of local operatives working across the GTA area, based across the city in areas such as Toronto, Ajax, Whitby, Markham, Newmarket, Richmond Hill, Thornhill, Vaughan, Mississauga, Brampton, Oakville, Burlington, Hamilton,  and Kitchener/Waterloo, Guelph, Cambridge Ontario.
Our repair specialists will attend your property fast, will provide a friendly service at an affordable price and will leave you with a fully functional garage door. For your total confidence in our work, we offer a 60 day guarantee on all workmanship to ensure that you are totally satisfied with the standard of service you have received.
Need a garage door repair in Ajax today? Call our team to arrange for a free home visit by one of our expert technicians. As part of our complimentary service you will receive a free garage door diagnostics check, as well as a free no obligation quotation as standard with every callout. The callout is free of charge and you will only pay for the work that is carried out on your garage door.
Call today and book your free quote or click here to book online.
If you're experiencing problems with your garage door, don't rush to replace it – call O-B Garage Door Repair today.
Can't get into your garage?

Garage door won't shut?

Noisy garage door?

Garage door too heavy to lift?

Can't lock or unlock your garage door?

Unbalanced garage door?

Remote device for garage door not working?
New garage doors are expensive, so unless you are really wanting a new door I will always offer a repair as a first option. Nine times out of ten we will be able to repair your existing garage door for a fraction of the price of a new door.
We also offer garage door servicing, which means that you should get many years' more operation out of your current door, before you need to replace it.
Should your door be beyond repair we offer a wide variety of new, top quality garage doors at very competitive prices.
Same-day service on garage door repairs
If your car is locked in a broken garage and you need to use it urgently, a same-day service is available. In all cases, however, we'll endeavour to get to your home as quickly as possible.
Any make or model of garage door repaired
We will be able to fix your existing garage door whether it is:
up-and-over, sectional, roller door, or the old-fashioned gate style

made of steel, timber, GRP or ABS

manufactured by Hormann, Cardale, Garador, Wessex, Henderson or any other company

manual or automatic

a single or double garage door
It always helps if you are able to tell us the make and model of garage door before we visit. This can be found either on the handle (if it has one) or on the reverse of the door. If you can't find this, don't worry, we'll be able to identify the door on arrival.
Common garage door problems we can repair:
Broken cables

Broken springs

Damaged locks

Worn out rollers

Sheared pivot bolts

Door unbalanced

Electrical faults

Replacement controls
If we repair your garage door and you decide within six months to purchase a new garage door from us , we will discount the cost of the initial repair.
Don't put up with a faulty garage door – contact us today.
Garage Door Cable Replacement
One of the most common faults that occurs on canopy up and over garage doors is broken cables.
If both the cables break the door will slam down and will be very heavy to open as these cables are attached to a spring that runs at the top of the door.
This spring is under great tension and can cause injury if repairs are attempted by non qualified people.
If just one of the cables breaks it will cause the door to jam in the half open position with one side much lower than the other.
Some people think that when this happens that a new door is required. This is not true we can safely replace both the cables with galvanized, high quality steel replacements, retention the spring unit and service the garage door.
Please note that some of the cables offered on the market today (especially on the internet) are made from very low grade mild steel cable.  
These cables will corrode and break after a very short period of use. 
If one  of the cables has broken please do not attempt to get the door closed by cutting the remaining cable as this can cause serious injury.
Another fault that often occurs to the garage doors that have cables as part of the lifting mechanism is that they can become tangled around the drum / cone at the top of the door.
This is usually caused by the door being brought down onto an obstruction or by the spring assembly not having sufficient tension on it and allowing the cables to become loose.
Special tools are required to safely tension these springs and it is never recommended to try to replace these cables if you are not qualified.
Some of the larger garage doors have thicker diameter cable than others. Our vans are fully equipped with all grades and sizes of this cable to ensure that your garage door is repaired to the manufacturers required standard.
Please be very careful when comparing other quotes as inferior cables are dangerous
WHY SHOULD YOU TRY US FIRST?
Because we offer a free, no obligation site survey (by a garage door fitter not a salesperson)  to provide you with a quotation and give you advice on the best option to repair your garage door.
We only charge for work that we carry out. 

All of our fitters are fully qualified garage door engineers who specialise only in garage doors.

All our repairs carry a full 2 year guarantee

Garage Door Spring Replacement
We replace stretched or broken garage door springs the same day.
If you are looking for a fast replacement of your garage door springs our vans carry a huge selection of makes and models.
It is important to remember that garage door springs can be dangerous if they are stretched or corroded as when the door is being closed these springs come under tension.
This spring is what counterbalances the door and stops the door crashing down.
Faulty springs can cause a number of problems including making your garage door extremely heavy to operate and causing the remote control system to trip out if you have a motor fitted.
There are a large number of different types of springs but we carry most of these in stock.
In the event your spring is obsolete from the manufacturers we can have them made especially for you usually within 24 hours.
Garage Door Remote Control Systems
We offer a full diagnostic and repair service for all remote control systems.
We also offer upgrades for when remote handsets are no longer available.
We repair all types of operator systems including up and over door operators including both barrel motors and end drive remote control systems.
We offer a full service and maintenance package on all garage door electrical control systems
In the unlikely event that your remote system is beyond repair we offer a full remote system including motor head, boom, 2 new remote fobs.
Please note that we only use heavy duty electrical operators with high newton metre value which comes complete with safety features in the event of hitting obstructions. 
Some of the inferior operators on the market today are only 500 or 600 newton metre value and these units quickly wear out especially on heavy or double garage doors.
We can also gain access for you in event of power failures and install a new emergency release to enable you to gain emergency access in case of further power failures or in the event of loss of remotes.
All of our remote control systems comply with all of the relevant legislation.
Our operators carry a 5 year manufacturers guarantee and are quiet and smooth in operation.
We can upgrade existing manual up and over garage doors to remote control.  
There is no need to replace the existing garage door.
All our operators are fitted with a courtesy light and 2 remote control fobs.
We will always carry out a free site survey in order to provide you with advice on the best options for your individual door.
Garage Door Repair Ajax, Can't get into your garage? Garage door won't shut? ☎️ O-B Garage Door Repair in Ajax to get it Fix Today 🛠