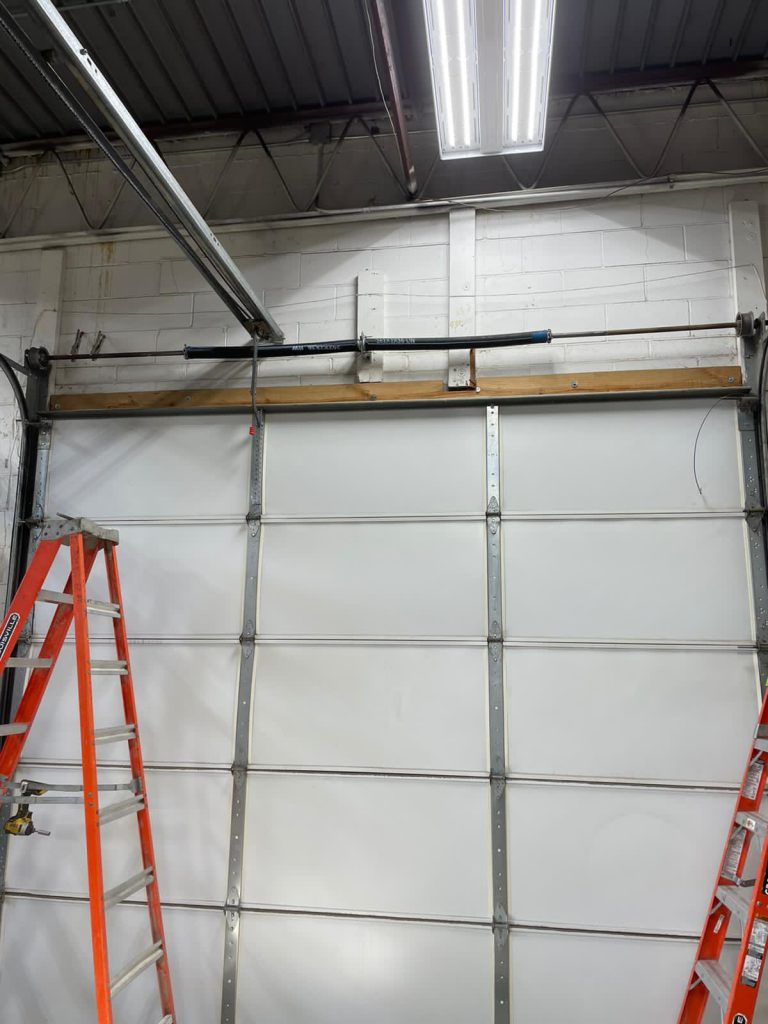 Innisfil Garage Door Replacement
Broken Garage Door Spring? call

647-930-0896

Innisfil Garage Door Spring Replacement
O-B Innisfil Garage Door Replacement has Over 22 year's experience in Garage Door Replacement/Repair. We provide Professional Advice, Service, and Replacement to all types of Garage Doors Replacement in Innisfil, Ontario, and the Surrounding Regions.
To offer the best service, Our vehicles are equipped with a wide range of accessories & parts for all types of garage door types includes roller doors, panel/sectional doors, tilt doors. We are known for our competitive prices & high-quality Workmanship.
Contact us for Fast Repairs, Replacement & Installation for all types of Garage Doors in Innisfil, Ontario and the Surrounding area.
Common Issues for Garage Door Replacement:
If your old door is past it's used by date and a service just won't do, it's time for a replacement garage door. A new garage door makes up the majority of the facade of your home. It may be time for a fresh new look.
Depending on the opening of the garage you can usually replace your garage door with a roller door, a sectional overhead door or if you have limited head space you may need a tilt door. All can be fitted with an automatic opener.


When you need a garage door repair, make the right choice…
Covering the Innisfil,Ontario area, our fully stocked mobile service units are ready to service and repair your garage door. Whether it's scheduled maintenance or emergency repair work, our team of skilled and dependable service technicians are capable of performing garage door service and repairs to most major brands of your garage roller door and automatic and remote control system.
Garage Roller Doors & Repairs in Innisfil
O-B Automatic Garage Door are a 100% Canadian owned and operated company trusted by families all over Ontario. With a clear focus on customer service and reliability, we offer on the spot service, repair and installation of all major brands of garage door openers and remote controls.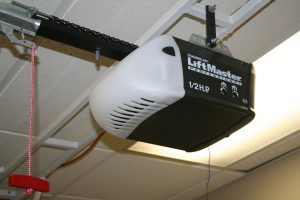 Our service technicians and highly trained, experienced and professional tradesmen with the knowledge to tackle any type of garage door problem.
Installation and service of all major brands, expert advice from a trained professional, fully guaranteed service and products. We're ready to help you in any way possible.
Automatic Garage Solutions
Here at O-B Garage Door Repair we can proudly say that we are 100% Canadian owned and the most trusted company operating in Innisfil, Ontario. Families have been using our superb services for many years, check the testimonials on this website for our excellent reputation.
Our customer service is second to none for on the spot garage door repairs, service and installations for all the major brands.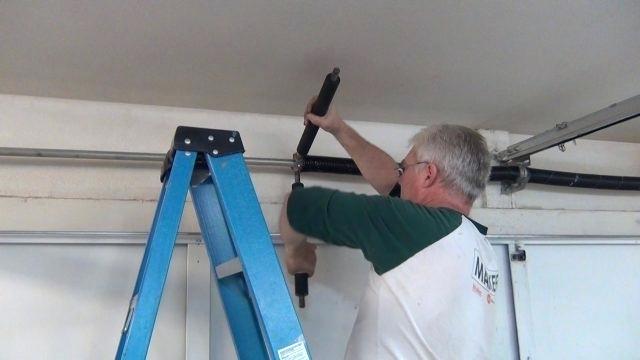 Garage Door Spring Replacement Innisfil
Do You Need Garage Door Springs Repair? General Garage Door Maintenance – Garage Door Repairs – Broken Garage Door Springs – Automatic Opener Repairs And Replacement –

Call 647-930-0896
Has your garage door seen better days? Are you having problems opening and closing it? Has the garage door opener simply stopped working? If so, you need to call in the experts – O-B Garage Door Repair.
With over 22 years of experience in repairing and replacing all kinds of garage doors, we're the number one company for garage door replacement Innisfil has available.
Whether you need a simple garage door panel replacement or you need a brand-new door, we have the necessary knowledge and skills to replace garage doors and offer the kind of garage door services, Innisfil homeowners want.
All kinds of garage door repairs, from spring replacements to replacement panels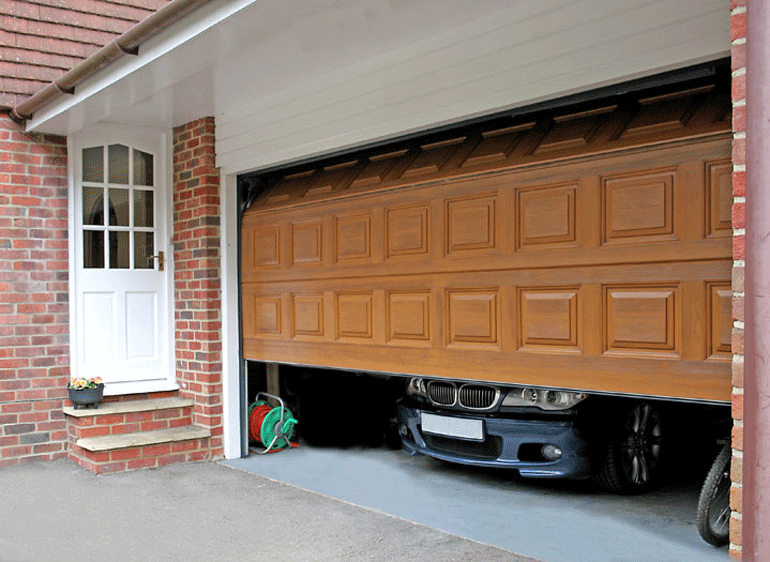 We offer full installation of garage door openers and remote controls in these areas of Ontario;
Our service area extends north to Innisfil, east to the Oshawa, west to Hamilton and everywhere in between including, Mississauga, Scarborough, Concord, Toronto Beaches, Port Perry, Brooklin, Oshawa, Whitby, Uxbridge, Stouffville, Keswick, East Gwillimbury, Mount Albert, Bradford, Newmarket, Pickering, Ajax, Bolton, Innisfil, Thornhill, Toronto, Unionville, Vaughan, Woodbridge, Burlington, Hamilton, Waterdown, Brampton, Innisfil, Orangeville, Caledon, Waterloo, Kitchener, Guelph, Cambridge and Woodstock, Danforth, East York, Oshawa, Maple, King City, Markham, North Toronto, North York, Oakville, Richmond Hill, GTA.
We are the number one choice for automatic garage door repairs Innisfil and the surrounding areas.
Our highly trained service technicians are professional installers and have sufficient knowledge to endeavor to repair your garage door or install a replacement.
We offer expert advice all along the way; from the moment you give us a call to when our technician arrives at your property. All of our services and products are fully guaranteed for your peace of mind.
Our maintenance and garage door repair service is highly recommended by satisfied customers through the years.
We advise you to keep your garage door regularly maintained, serviced for optimum performance and reliability.
A garage door has moving parts that need to be checked and serviced, they cannot be just left for years and hope to work as they were first installed. The same applies to roller garage doors that have moving parts and electrical circuits that need to checked, you don't want a roller garage door to become stuck and precious valuables on show for too long!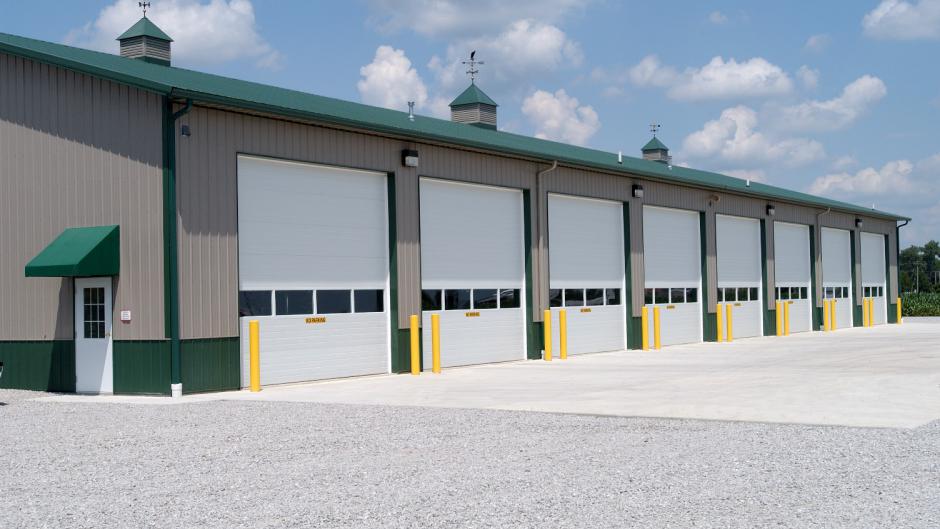 Garage Door Repair
We advise that a roller garage door needs to be serviced at least every 10-12 months. The roller door needs to lubricated, cleaned and well maintained to ensure a smooth operation every time it opens and closes.
We specialize in repairing and maintaining roller doors, sectional doors, tilting doors, paneled doors and most other major types of garage doors.
At all times we have an extensive range of new and used parts to repair garage door openers, motors and all of the major brands.
By having these spare parts in stock we can usually repair roller doors and repair garage doors on the spot without having to come back and visit again. It makes sense to keep your garage door well maintained to avoid extra costs in servicing or repairing them.
Some of the commonly known problems that occur with garage doors is that the door can be stuck in an open or closed position.
The roller door will not respond to the remote control signal, noisy motor or emits a noise when the remote control is used. The door does not move or it squeaks and the door is not level on one side when closed.
Other problems can include a failed motor receiver, lights on the motor not working and the inference from nearby devices.
Here at Innisfil Garage Door replacement we can resolve any issues you have in and around Innisfil and the surrounding area.
We are experts at servicing fixtures, fittings, horizontal and vertical tracks, adjusting and lubricating hinges, bearings, chains, wheels, springs and tracks. If your motor receiver fails we can repair that for you, assess and replace a motor if necessary too.
Our engineers carry spare light bulbs at all times and we can repair or replace cables and springs at your home.


Garage Motor Replacement Innisfil
We are an authorized Merlin representative who you can trust to repair motorized garage doors. The first thing we do when you contact us is to assess the situation and see what the best solution will be.
Depending on which type of garage roller you have or whether it has single or double spacing and the age of the garage door itself, we will choose the best replacement motor for you.
At the same time as assessing your garage roller we will see which the ideal requirement is for the garage door opener and advise you appropriately.
We will carry out an initial inspection and advise you whether the motor needs to be completely replaced or can be repaired. You will be glad to hear that we will only recommend a replacement if necessary and all new products come with a full manufacturer warranty.
There are a variety of problems that can occur with garage doors that can include, roller doors ballooning and jamming, being stuck in open or closed positions.
The emergency release can get stuck, doors do not always open automatically, just manually and these will need attention.
The lock and key sometimes gets damaged and need replacing, this is something that can be easily resolved. Doors can be heavy to lift, they can also drop and not stay in position, remote controls can malfunction and will need to be accessed for the problem.
The motor can carry on running, but the door not working and the roller door can become noisy with a squeaking sound.
Other common problems include broken springs, wheels bent and hinges can break, all of these issues can be resolved by our service technicians.
Our technicians can clean vertical tracks and lubricate, re-align, plus clean and lubricate the nylon felt around all four sides. The internal springs can be lubricated, adjusted and re-tensioned at your property to provide a perfect service package for you.
We don't just stop there with the roller doors, our technicians will clean and lubricate the brushes, replace weather strips and reprogram the motor to ensure a smooth operation.
We carry out full checks and services on tilt doors to adjust, re-tension and lubricate the springs. All the nuts and bolts are inspected and then tensioned, the top frame angle can be strengthened if necessary and the motor will be adjusted, re-programmed, plus the open and close limits will be checked.
When we check and service the sectional door, the first thing we look at is adjusting, re-lubricating and re-tensioning the springs. The nuts and bolts will be checked and will be tensioned, the top brace angle strengthened.
Other areas that we cover everything include re-program the motor, adjust the open and close limits, plus force adjustment. The wheels bearings will be cleaned, adjusted and lubricated, plus the weather strip being replaced.
Motorised Garage Door
Manual opening garage doors can be a problem to open sometimes and also highly inconvenient for many.
A practical solution will be an automatic garage door that it is convenient and highly desirable.
We can fit a brand new automatic roller system that will add to your home's security and a whole lot more convenient for when you arrive home after a long day.
The best aspect of having an automatic garage door is that you don't have to leave your car to open the garage door!
We install garage door openers from Merlin that have the latest technologies and have superior reliability.
The advantages of having an automatic garage door include that your car will no longer be exposed to prolonged exposure to rain and leaving the children in the car longer on their own.
Garage doors can be heavy to lift if you have an injury, elderly or a child, prolonged opening manual garage doors could lead to an injury. We offer threes solutions to either motorise a door roller, motorise a sectional or panel door and motorise a tilt door.
Garage Remotes
An automatic garage door would not be complete without a remote control device and these are all supplied from the excellent Merlin range.
It is possible to have your garage door and front gate programmed onto the same remote control device. You can have a total of four items on one remote control device, so you could just use the one for everything that needs to be operated.
As well as the Merlin door openers will have all the companies' accessories too, wireless wall buttons, remote controls and even upgrade kits for obsolete remote control units. The remote controls come as the key ring type complete with pin code access for added security.
Other desirable options include long range antennas, standby power units and these accessories can extend the life on your automatic garage door.
We can manage your existing remote control devices for your garage and gate to be upgraded or replaced to the latest style without changing the motors. If you have any questions, then please give us a call and we can tailor a perfect solution for you.
Some of the common problems with remote controls include a faulty battery, buttons that become faulty, corrosion and water damage, interference with the signal, damaged crystals after being dropped, plus the range or frequency being reduced.
So don't delay and give us a call for a free no obligation quote on 647-930-0896, we are open from 6am to 9pm. You can also send us an inquiry via message on the website, we will respond to you promptly.
O-B Garage Door Repair and Service
Garage Door Spring Repair – Garage Door Remote – Electric Garage Door Repair – Garage Door Opener Installation – Screw Drive Garage Door Opener – LiftMaster Garage Door Opener – Chain Drive Garage Door Opener – Belt Drive Garage Door Opener – Garage Door – Remote Control Programming – Genie Garage Door Opener – Garage Door Service – Garage Door Company – Garage Door Maintenance – Garage Door Installation – Garage Door Tracks – Garage Door Cables.