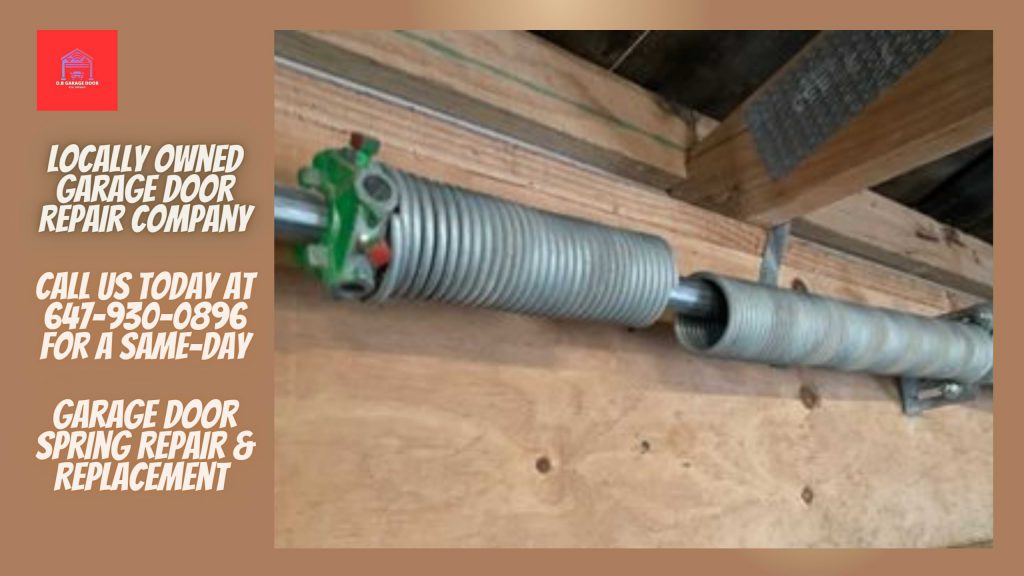 Garage Door Spring Replacement Danforth
Call O-B for fast Broken Garage Door Springs Repair or Replacement

647-930-0896
O-B Garage Door Spring Replacement Danforth, Ontario, we provide fast and affordable garage door spring replacement and repair services in Danforth, Ontario. We take great pride in our efficient customer service and the quality of our products and we strive to get your door up and running in no time.
Make life easy, use our reliable team to repair to your garage door Spring Repair
Take full advantage of our team to ensure your garage door is repaired to the highest of standards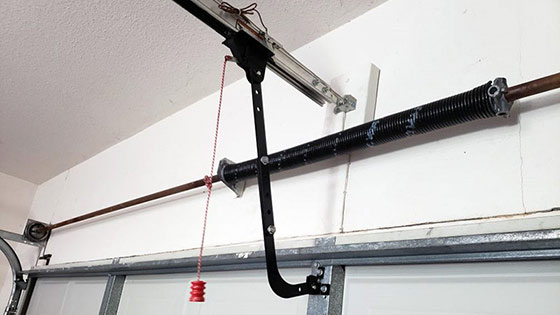 Broken garage door spring repairs
Garage door springs can be located either above the garage door or down the sides of the door. After years of constant flexing they can suffer from metal fatigue and are liable to break. On breaking, your door will become heavy and often un-manageable. Most springs can be replaced relatively cheaply and with the minimum of fuss.
The spring(s) on your garage door do all of the heavy lifting when opening your door, so it is important to make sure they are in good working order. If you're noticing your door becoming increasingly heavy to lift, then it is time to think about replacing the springs before they break!
Garage Door Spring Replacement Danforth offers a wide ranged repair service consisting of an immense range of replacement parts such as cables, locks, springs, handsets, and other accessories for most makes and models of garage doors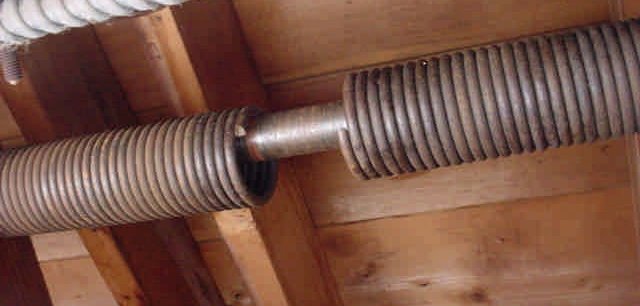 Danforth Garage Door Spring Repair
If your garage door ever goes on the fritz, it could be that you're going to need garage door spring repair. The mobile staff garage door professionals of Garage Door Spring Replacement Danforth, Ontario will arrive without delay, and quickly determine the right solution for you.
At the cutting edge of garage door technologies, we offer the biggest selection of reputable products in Danforth, Ontario. Garage door springs are coated with a clean, black protective finish to forestall corrosion.
Area we cover: O-B garage door Repair, including, Mississauga, Scarborough, Concord,  Toronto Beaches, Port Perry, Brooklin, Oshawa, Whitby, Uxbridge, Stouffville, Keswick, East Gwillimbury, Mount Albert, Bradford, Newmarket, Pickering, Ajax, Barrie, Innisfil, Thornhill – Toronto – Unionville – Vaughan – Woodbridge – Burlington – Hamilton – Waterdown – Brampton – Bolton – Orangeville – Caledon – Waterloo – Kitchener – Guelph – Cambridge and Woodstock, Danforth, East York, Oshawa, Maple, King City, Markham, North Toronto, North York, Oakville, Richmond Hill, and GTA Ontario.
We recommend several:
torsion springs ~ Torsion springs are made with oil-tempered wire to further prevent corrosion.
extension springs ~ Double-looped, open-looped, and with clipped ends, extension springs are oil-tempered for optimal sturdiness.
roll-up door springs ~ For roll-up garage doors, our roll-up spring produces the least amount of noise and is the most long-lasting. Hard-drawn and oil-tempered.
The proper repair of a garage door spring is a dangerous undertaking, requiring our specialized talents and equipment. So leave it all up to the experts here at O-B Garage Door Danforth, we'll take care of it all for you!
Garage Door Danforth eminently qualified mobile garage door technicians use advanced technology and skill to work properly and safely.
1. Before we work, we'll give you a total formal estimate.
2. All Garage Door spring installations come with our top warranty.
3. With our 24-hour call-back policy, you can request we return right away if there's anything needing our attention.
Garage Door Repairs
We are a family run business that has been repairing garage doors in Danforth, Ontario and the GTA for over 25 years. Our policy has always been to repair all garage doors where possible, as oppose to insisting that they should be replaced for a new garage door. In a lot of cases, a cost effective repair will extend the life of a garage door for many years to come. All our work is guaranteed and we are happy to provide you with a free quotation before we start any work.
Garage Door Cable Repairs
The most common repair to a garage door is the replacement of broken cables. On a majority of canopy garage doors the cables are the connection between a pensioned overhead spring and the body of the garage door. These cables are responsible for lifting the garage door and are therefore subject to a lot of wear and tear.
Cables can also rust or corrode due to weather conditions and their life can be drastically reduced. Under these conditions we are able to fit stainless steel cables to some garage doors which will last longer than normal cables. When changing garage door cables it is often best to change them as a pair. Poor maintenance of your garage door can often lead to tangled cables which will often require replacement.
Garage Door Spring Repairs

There are two common types of garage door spring, the extension spring that stretches and contracts and the torsion spring that is wound up and operates by winding and unwinding cables that lift the garage door. Both these types of garage door springs can develop problems after long periods of continued use.
These springs are under extreme tension for much of the time as they are normally fully extended or stretched when the door is closed. Problems can include the springs breaking due to metal fatigue or in the case of the torsion spring they can lose tension by unwinding.
When a spring breaks or is damaged the garage door becomes very awkward and heavy to lift. If we are aware of the garage door manufacturer we can normally attend site and replace the spring. In the case of the torsion spring it is often a case of winding them up again to restore the full tension and lifting capacity.
Other Garage Door Repairs
Whilst the replacement of broken garage door cables and springs account for a large percentage of our business, we are also able to repair other parts of a garage door. We can repair or replace garage door locks and handles for all the major manufacturers.
We also carry out a wide variety of repairs to electric garage door openers to include replacing broken drive belts on automatic openers and replacing worn drive cogs on Autodor or Lift-master electric garage doors. We are also able to fit new radio controls to most electric openers or provide replacement hand transmitters where available.
Replacement of decayed garage door frames is also amongst the work that we regularly carry out.
fault with your garage door, Whether the issue is big or small, we'll provide you with a dedicated service and a repair that is guaranteed to last.
We provide the following services:
* Automated garage door repairs
* Manual garage door repairs
* Garage door replacement
* Repair of broken or tangled cables
* Repair of broken springs
* Handle and lock replacements
* Correction of door alignment
* Free advice on maintaining your door
Torsion and extension springs are our service technician's specialties.
Swapping the springs on a garage door can be a really dangerous undertaking, and needs to be done by an expert. 8 to 10 years is the common life-span of many torsion springs when generally utilized on brand-new garage door instalments. If you use your garage door multiple times a day, then the springs will reach their ten thousand cycle lifetime within the 8 to 10 year amount of time.
Torsion Spring Repair Technicians in Danforth
There are a range of issues that can occur during everyday use that affect the springs. When a garage door is loose on the tracks, the torsion in the springs can be reduced, preventing them from aiding the lift of the garage door. Considering that even small garage doors weigh over one hundred pounds, garage door springs undergo a lot of stress throughout thei
r life span. At the very least once a year, you need to give your Danforth garage door company a call to do upkeep on your garage door springs.
Residential Garage Door Spring Kinds
The average property owner does not spend much time thinking of the various parts of their garage door or how the door is able to go up as well as down. This all changes, naturally, when that door is no longer functional. Learning while stressed out as well as angry is not the most effective method, however we do really hope that this segment will help explain what it is you are dealing with now.
The garage door spring is what allows such heavy doors to be moved up and down with ease. As a result of the power and also tension entailed, the choice to replace garage door springs is not one to take for granted. Utilizing the incorrect spring or installing it improperly can lead to serious repercussions.
Outstanding Garage Door Service in Danforth, ON
We deal in all kinds of garage door repair and installation services in Danforth, ON
O-B Garage Door Spring Replacement Danforth is the leading garage door service provider in Danforth, Ontario thanks to our highly professional and experienced team of garage door specialists who offer services round-the-clock.
Our technicians go through extensive training and are certified to enter the field to provide excellent services consistently.
Here's a quick glimpse of the services we offer
Garage Doors Repair Danforth
A faulty garage door is more than just a simple nuisance. It could potentially be a safety risk for your family. Consult with our expert garage door specialists today if you have a malfunctioning garage door. We will fix all the issues in one go and you will never have to face any inconvenience again.
Garage Door Spring Repair Danforth
Garage door springs make it easy to open and close garage doors by reducing the weight of the door. With time, they will break and you'll feel that the door suddenly weighs twice as much. This requires immediate replacement that's best handled by experts.
Garage Door Opener Repair Danforth
Whether it's a gear issue, an electrical fault, or your remote is not functioning, we can handle all kinds of problems with your garage door openers proficiently.
Garage Door Cable Repair Danforth
Garage doors work perfectly when the cables are free of any problems. They work hand-in-hand with the springs and rollers to lift and lower the door. Call us if you find your garage door cables to be broken, off the drum, or showing any other problematic signs. Our professionals are trained to fix or replace malfunctioning cables quickly and efficiently.
Garage Door Installation Danforth
Are you tired of dealing with a faulty garage door every day? Well, we can replace it with a brand new one! Whether you need an overhead door or a wooden garage door, we will guide you in finding the best model and size and install it with utmost perfection.
Routine Maintenance
Your garage door requires regular maintenance so that it stays up and running for a longer time and you remain stress-free. Have our certified garage door specialists examine your garage door and provide any repair and maintenance that needs.
Providing top notch garage door service in Danforth, Ontario is extremely important to us.
That's why our customers are 100% satisfied every time
Call us today at 647-930-0896 for a same-day appointment and get your garage door issues fixed once and for all!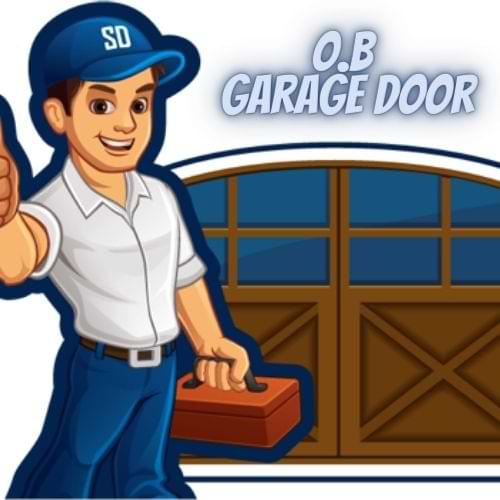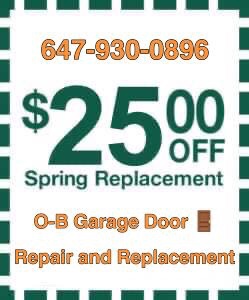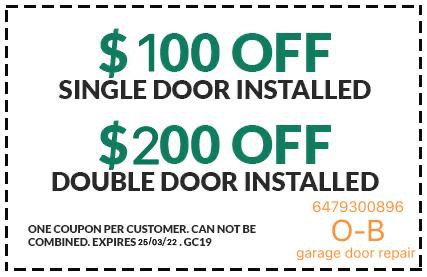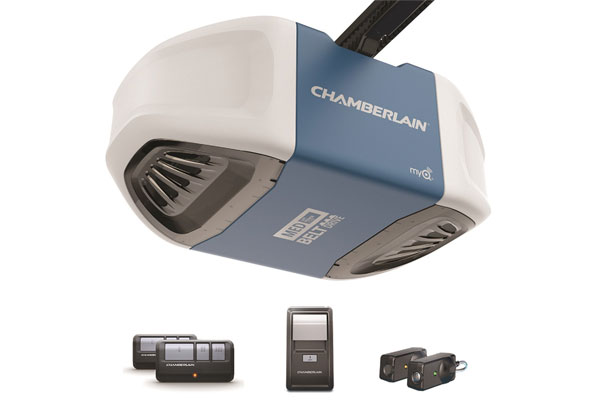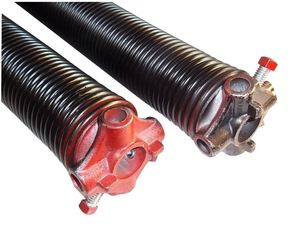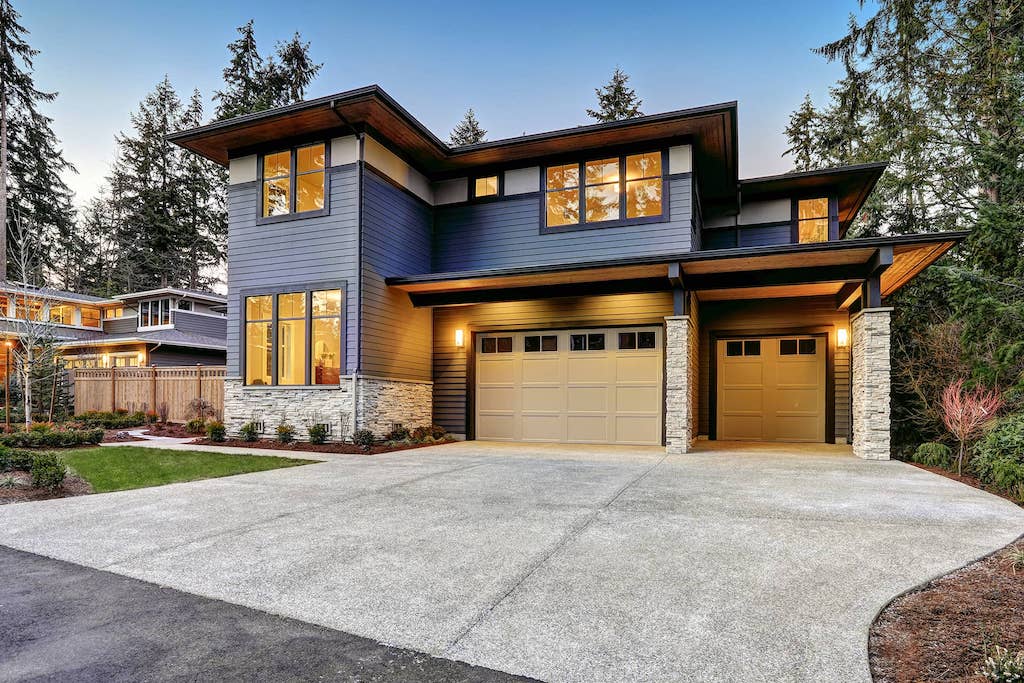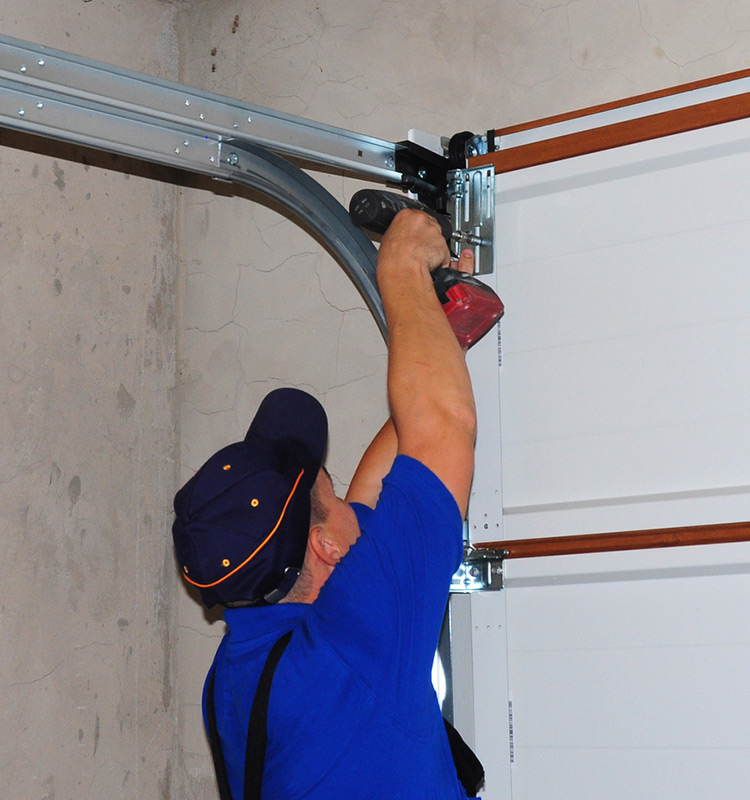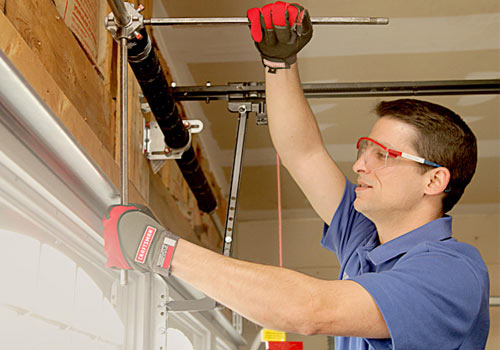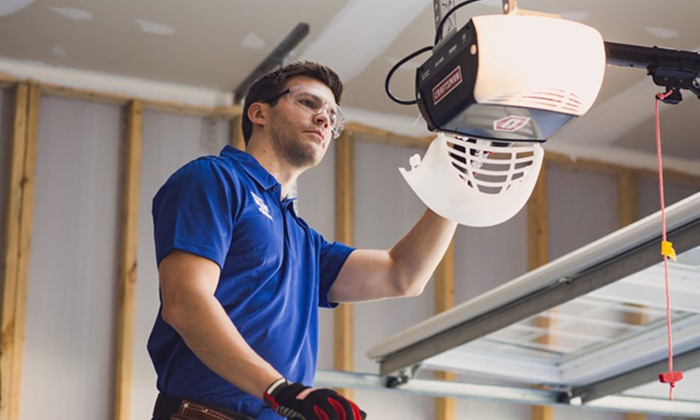 O-B
Garage Door Repair
647-930-0896