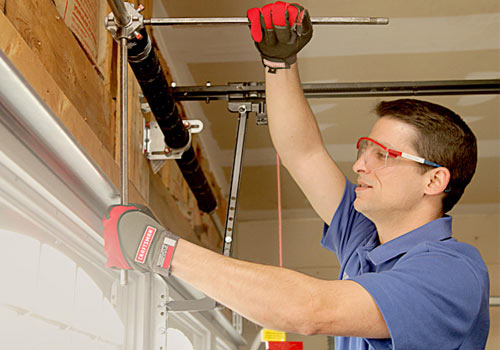 Garage Door Spring Repair
 Call 24/7 at 

647-930-0896

Every day: 07:00 – 21:00 Covering all the GTA area
Garage Door Spring Repair, If your garage door springs are showing signs of wear and tear of you think it may be affecting your garage door operation it's important that you contact a specialist in garage door spring repairs asap.
Damaged garage door springs must and only should be changed by a professional. View the process of how to fix garage door springs, and what garage door repair you can do by yourself, and when you need to call a garage door repair specialist. If you believe you have the ability and the understanding to do DIY garage door repair check this short article initially.

Warning! Do not attempt to replace garage door springs yourself. Garage Door Spring Repair is a Dangerous procedure requiring a highly trained technician.
Garage Door Springs are wound with high tension and can cause serious & costly damage to your home & garage door & can also cause serious injury to yourself or anyone else around.
 
Do not attempt to open your garage door if you have broken springs. When using your automatic opener to open your garage door whilst you have broken springs is putting unnecessary strain on your electric opener. Lifting a dead weight of up to 120kgs with your automatic opener with broken garage door springs may potentially burn out the internal motor costing you more money to replace / repair.
Save More with a O-B Local Garage Door Repair Expert. Service All Makes & Models. Same Day Garage Door spring repair from Local Repair Technicians You Can Trust.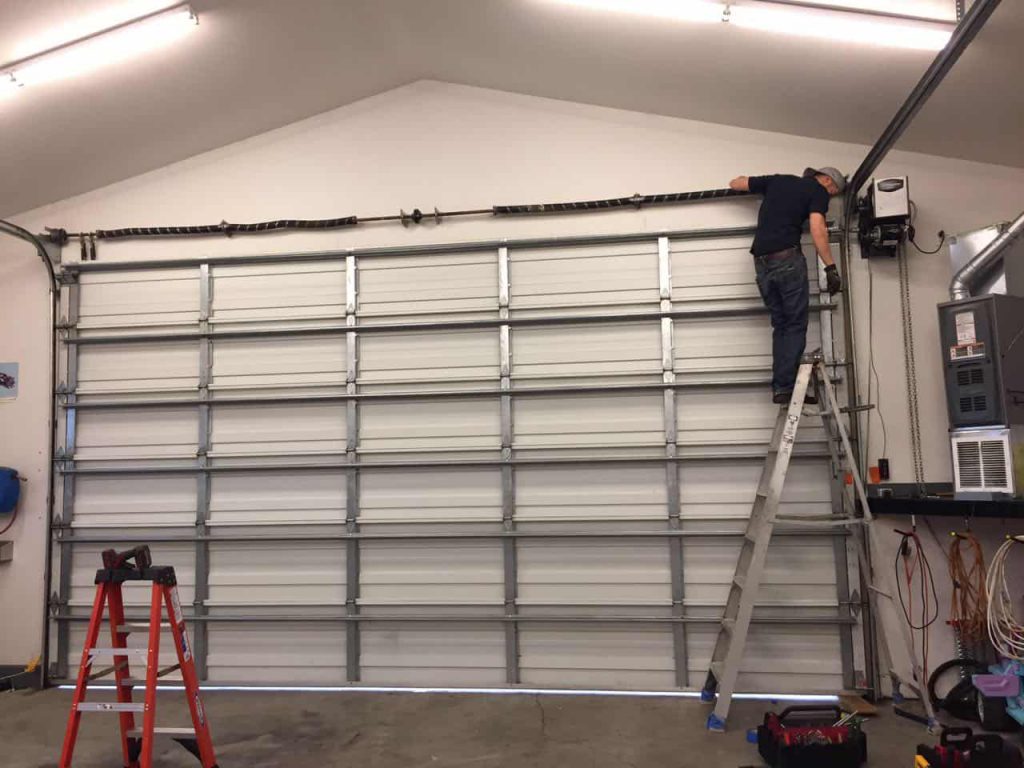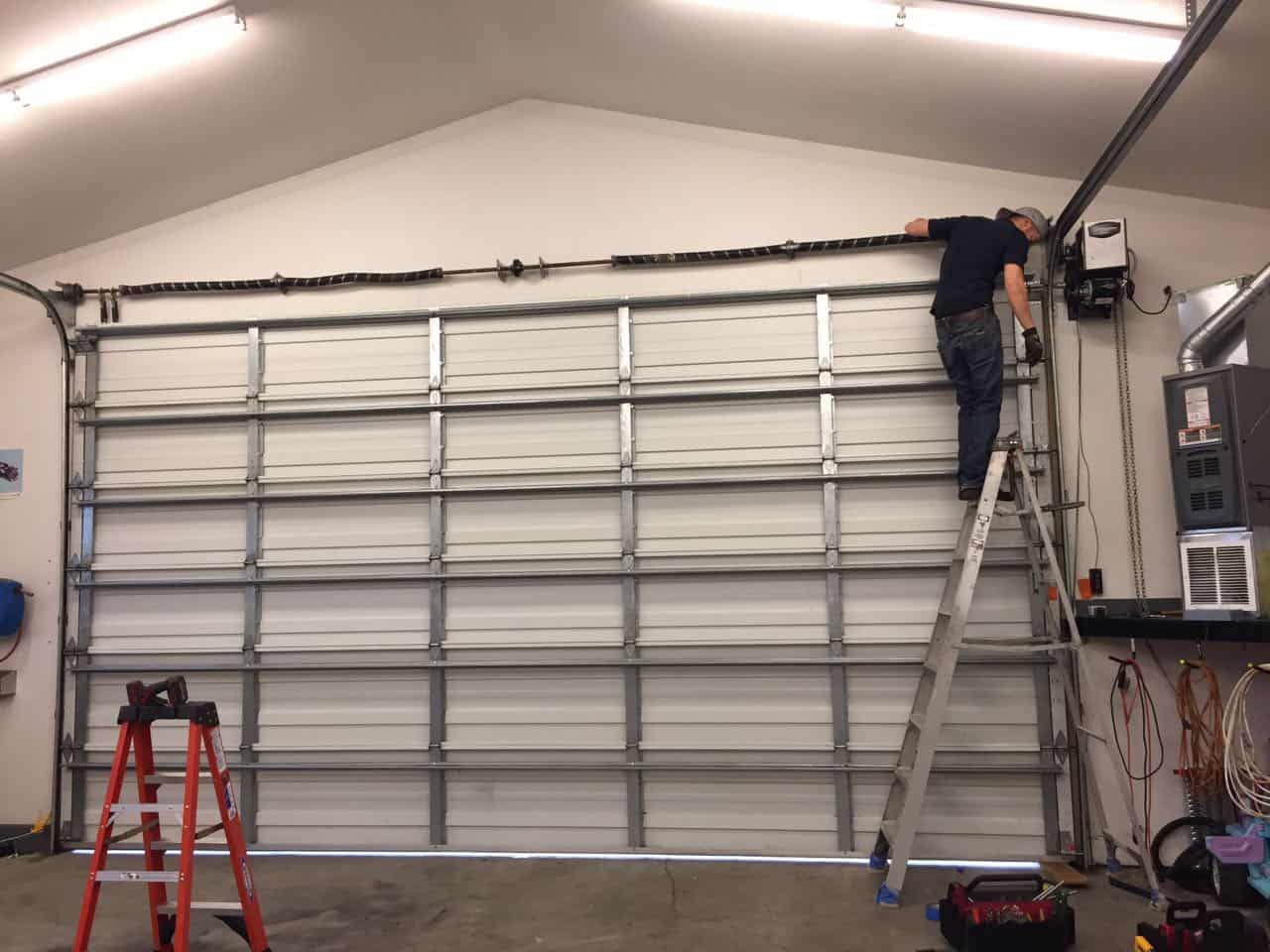 CALL NOW TO BOOK YOUR REPAIR GARAGE DOOR REPAIR'S | SAME DAY OR NEXT DAY APPOINTMENTS

Always leave the job to professionals.
IS YOUR GARAGE DOOR NOT WORKING?
HAS YOUR GARAGE DOOR GOT BROKEN TORSION SPRINGS?
Most garage doors are used several times a day. When quality garage door springs are installed, they usually hold a life cycle of approx. 20,000 cycles.

Our qualified technicians can replace your broken garage door springs quickly giving you access & security of your garage door. Our vehicles are is fully equipped & stocked with a range of springs to suit every sectional panel door ensuring your garage door is repaired immediately with less down time. We offer a 100% satisfaction guarantee.
Understanding Garage Door Springs



Why do Garage Door Springs Break?
Garage door spring can break for several reasons
1. They have reached their life cycle
2. Your garage door has not been regularly serviced meaning your springs have been under pressure and not perform with the correct amount of tension
3. Poor quality – When poor quality materials are used to manufacture garage door springs, they can 'soften' meaning your garage door is under performing
Signs of an underperforming garage door
* Bouncing – Does your garage door bounce?
* Jamming – Is your garage door jamming
* Sticking – Does your garage door appear to stick in certain places
* Noisy – If your garage door is noisy this means it is not working to its full potential & causing damage
 
Call O-B Garage Doors for all Garage Door Spring Replacements.
We offer great workmanship warranties and customer satisfaction that we are the leading company in the GTA Toronto Ontario.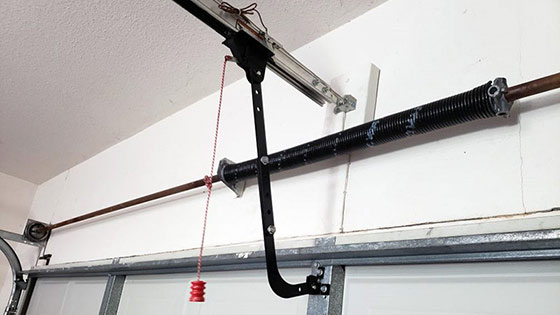 Garage Door Spring Repair Company in the GTA



Why wont my garage door open?
I heard a loud bang now my garage door won't open!
I can hear the motor turning but the garage door isn't moving, Why?
Most often when your garage door won't open by either the automatic opener or in manual mode, it is because the torsion springs are broken & require replacement.
Essentially the garage door springs (torsion springs) do all the heavy lifting not the motor unit. The torsion springs are wound with tension to take the weight of the garage door which weighs between approx. 90kg & 130kgs depending on size & make.

When your torsion springs snap, they can make a bang or twang noise & your garage door won't open anymore. Sometimes a motor unit can be powerful enough to pull the dead weight however we highly recommend you do not allow this to happen as you are killing your motor unit.
If you have or suspect you have broken springs on your garage door, call O-B Garage Door Repair to have them replaced.
At O-B Garage Door Repairs, we can offer repair work and replacement options for garage door springs in the Toronto GTA and the surrounding areas. There are numerous indications that suggest your garage door spring may be broken, including an opener that strains to unlock or a tilt door that pulls to one side and jams during operation.

Torsion springs are the primary factor to break downs & entrapment. Torsion springs if not installed correctly or not kept routinely can trigger a lot of stress on the motor which will drastically lower the life of the motor & in the worst case a spring might break leading to the door being stuck down until repaired.

When garage door torsion springs break, you need to stop using the door instantly. Although it may continue to function, opening and closing the door will significantly increase the load on the motor. Continued usage might cause the motor to stress out, causing much greater repair work and replacement expenses.
Attempting to operate the door with a broken spring or damaging the door functions is also incredibly dangerous.
How much does it cost to replace a spring on a garage door?
Replacing garage door springs costs between $200 and $300 for a professional to complete the job. This includes the cost of the spring, which ranges from $140 to $300 for a torsion spring and $55 to $130 for an extension spring.
A broken spring transfers load and tension to the staying spring, considerably compromising its steel coil and compromising its ability to function efficiently. The enduring spring needs to be changed or it might likewise break while trying to keep up with the brand-new spring. Get in touch with us today for information about our garage door spring Repair expense or to discover more about our other services, consisting of garage door opener installation and garage door repairs.
If you're having a hard time to open or close your garage door, possibilities are your torsion springs need changing. You may be lured to finish these garage door spring repair work yourself and prevent calling experts to conserve money, and whilst it's true that there is a wealth of information online about how to finish the task, we still strongly encourage versus any of these things.
Garage door springs bring a considerable amount of stress, and whenever you use the door, the tension allows it to be decreased or lifted. Ultimately they offer, and often this can take place while the door is being reduced which can come crashing or trapping anything or anybody in its course.

Bear in mind that at an average, a garage door can weigh between 90 to 130 kgs. Just picture how numerous severe injuries this could cause. The reason that you should not decide for Do It Yourself garage door spring repairs is simple you wish to secure your family and loved ones. Damaged springs are not the only possible cause behind your heavy garage door dropping- you can trigger them to break when you utilize the wrong tools, and you may even trigger more damage when you use the wrong size springs for your door.
Call 647-930-0896 for a fast quote on your garage door spring replacement
How To Measure Garage Door Torsion Springs
Is It Dangerous To Replace Your Garage Door Spring?
Replacing a garage door spring is definitely NOT something you should try at home.  Springs retain allot of tension and are heavy and can cause serious injury when they are not handled in the right way.

Subsequently, they can all of a sudden break. There are two kinds of springs used for garage door torsion springs and tilt springs. Torsion springs sit just above the leading frame of the door, whilst extension springs usually run along the door's sides and by the upper door track. It is true that both types of springs include stress, however, it can be more hazardous to deal with extension springs.

The door can open correctly by extending or extending the extension springs. Such a mechanism develops extra tension in the springs. Once the springs snap, they can quickly develop into dangerous projectiles. The spring Shrapnel can hit you in the head, face or body, causing severe damage.
Snapping extension springs can likewise cause deadly injuries, especially when they inflict serious head damages or internal bleeding.

If your springs become worn or damaged, it is constantly best to require the O-B emergency garage door repairs locals trust. For many, it appears easy to find the right springs for their garage door. They think that they can merely measure their own springs and head down to their local hardware shop, and after discovering springs that are a similar size to their own, go house and install them.  This can lead to a disaster and potentially cause serious injury.  Feel free to call us for some free advice.
It can be tough to inform if you have actually got the best springs just by looking at them, even for specialists. However, when you turn to O-B Expert Garage Door Services, you can trust that our group possess the tools and experience required to absolutely make certain that the springs that would be installed to your garage door are the right ones.
Area we cover: O-B garage door Repair, including, Mississauga, Scarborough, Concord,  Toronto Beaches, Port Perry, Brooklin, Oshawa, Whitby, Uxbridge, Stouffville, Keswick, East Gwillimbury, Mount Albert, Bradford, Newmarket, Pickering, Ajax, Barrie, Innisfil, Thornhill – Toronto – Unionville – Vaughan – Woodbridge – Burlington – Hamilton – Waterdown – Brampton – Bolton – Orangeville – Caledon – Waterloo – Kitchener – Guelph – Cambridge and Woodstock, Danforth, East York, Oshawa, Maple, King City, Markham, North Toronto, North York, Oakville, Richmond Hill, and GTA Ontario.