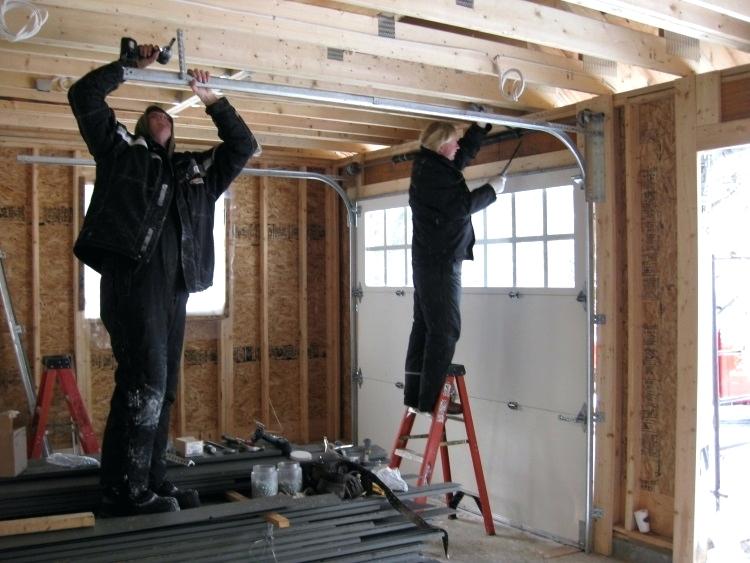 O-B Garage Doors is the #1 garage door company in the GTA Toronto Ontario Area offering a low price guarantee on all new garage doors and openers.
 Call 24/7 at 647-930-0896 Every day: 07:00 – 21:00 Covering all the GTA area
Garage Doors, Installation, fitting and repairs Call O-B Garage Door Company today for sales, installation, and repairs of top-quality garage doors and openers

We offer the Best Garage Door Services in the GTA Ontario Area with the Lowest Price Guarantee. We've got you covered with options in traditional steel, glass and wood garage doors.
O-B Garage Doors is a family run business, established in 1998, we have years off experience in the garage door industry! Originally set up by my Grandfather, the business has now passed down generations of the family.
We undertake all kinds of work supplying, installing and repairing garage doors all over the GTA Toronto Ontario and surrounding areas. We also supply and install entrance doors for your home as well as automated gates for your driveway!
Our Range of Garage Doors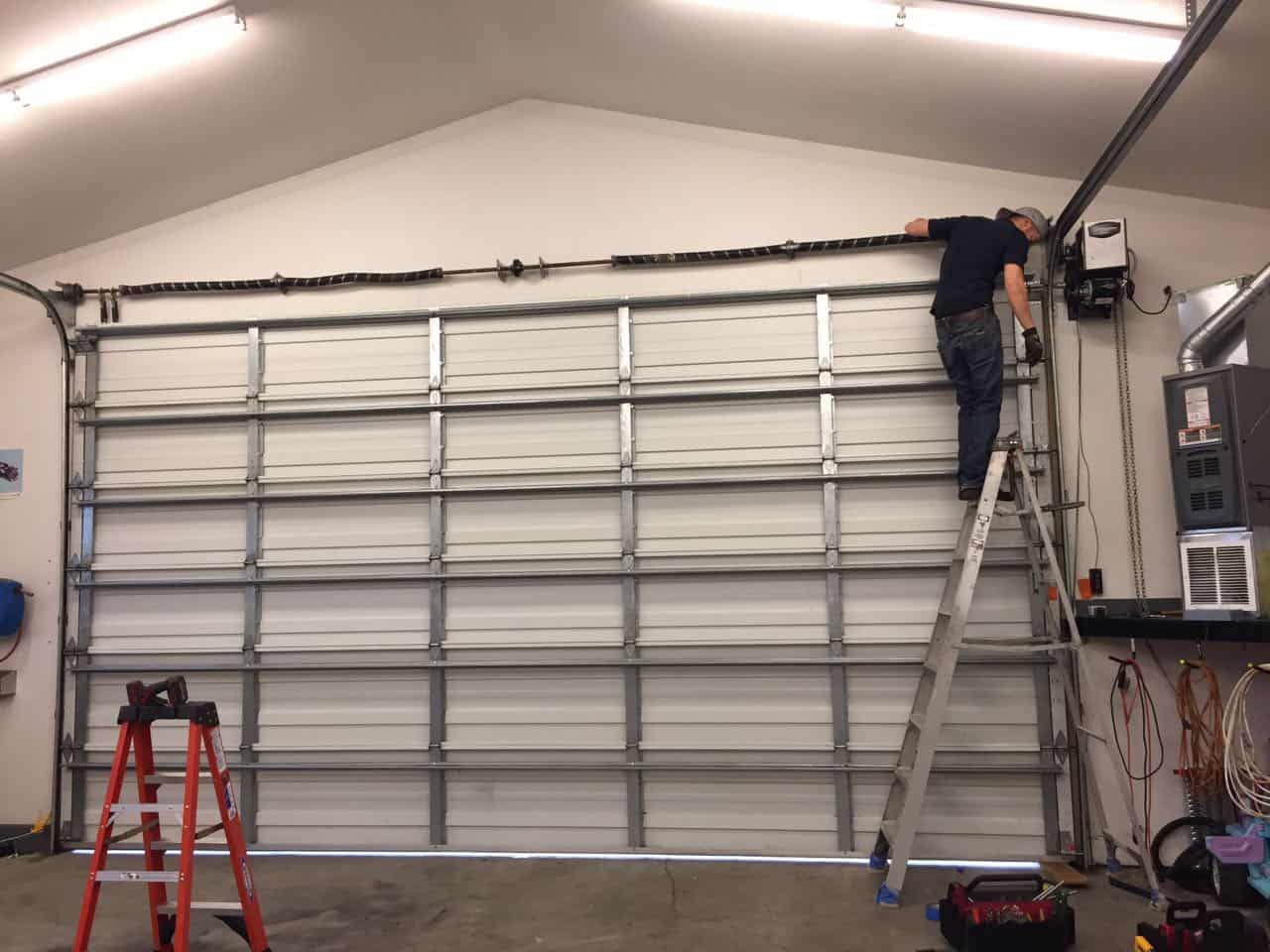 We offer a full range of up and over style canopy garage doors. Up & Over Garage Doors

The most popular, spring across the top of the door with vertical tracks up the rear of the frame. Inexpensive, giving maximum drive-through width. Available up to 8 feet wide and can be automated.
We supply and fit up and over garage doors for residential and commercial properties.
Up and over garage doors open upwards in a single angling piece and are still the most popular type of garage door in the country. This is due to the simplicity and huge range of design styles available.
If you're in the GTA Toronto Ontario, get in touch with us to discuss your specific up and over garage door requirements. We can supply, install, maintain and repair both manual and automatic operation up and over garage doors.
Sectional Garage Doors

We supply and fit sectional garage doors for residential and commercial property.
Sectional garage doors are amongst the most widely used and sensible choices for design, security, safety as well as an an easy to use garage door system.
Sectional garage doors fit just about anywhere, regardless of whether your garage opening is rectangle-shaped or chamfered, or whether or not it features a segmental or Norman arch.
We offer a wide array of designs to match your homes style. Contact us for a free no obligation quote.
Door is split into four sections and has runners like retractable gear. It has side springs up to 10 feet wide and then has springs above the door, front or back depending on headroom. Perfect for automation and does not protrude out during operation.
Side Hinged Garage Doors

The traditional type of garage doors. Some garages, due to gas/electric meters, shelving or side-doors, can only have side-hinged. Some doors as well as coming split 1/2 and 1/2 can be split 2/3 to 1/3.
We supply and fit side hinged timber garage doors for residential and commercial property.
Traditional side hinged garage doors continue to be quite popular; particularly so with those who rarely ever use the garage for their vehicle. This kind of garage door is possibly the most simple for all those in need of regular access to a garage which is used for storage space.

Our collection of side-hinged timber garage doors combine high quality workmanship and eye-catching, classic appeal.
All our side hinged timber garage doors are offered in made to measure and standard sizes with a range of hardware products to match your style.
Contact us for a free no obligation quote.

Roller Shutter Garage Doors

Shutter doors can be manual or automatic. They do not protrude outwards or backwards during operation and so are very space-saving.
We supply and fit roller shutter garage doors for residential and commercial property.
The roller shutter garage door is amongst the neatest garage door options out there with vertical operation and no internal tracking mechanism in your garage whatsoever. This gives you a lot more room on your drive for parking the car.
Combining great design and exceptional build quality our range of garage roller shutters offer effortless protection for your home. With a variety of pre finished colours and woodgrain finishes, the roller door is a garage door seriously worth considering for your garage.
Electric Garage Door Operators

Convenient, secure and attractive – an automatic electric garage door will make your life easier every single day.
No more jumping out of your car in the wind, rain or darkness; simply hit the button on your car keys, from in your car or on your mobile phone and your garage door will start smoothly and quickly opening or closing.

At Garage Doors we can ensure you receive the optimum automatic garage door that fits your building and meets your requirements.
We supply and install electric operators for all varieties of garage doors and only use the highest quality products from trusted manufacturers to ensure smooth operation, years of trouble-free use and strict adherence to Ontario safety standards.

Remote Control Garage Doors

Our automatic, electric garage doors can be controlled from a selection of different remotes. We provide traditional key ring remotes as well as car cigarette lighter transmitters that can be operated from inside your vehicle.
Our remotes use modern, highly secure radio signals and encryption protocols that have been tested by security experts for your peace of mind.

Safe and Secure Garage Doors

The electric doors that we supply are extremely sturdy – with an operator boom that holds your garage door firmly in place when closed. This makes them extremely resistant to forced opening and is effective even during the event of a power outage.

Electric Up and Over Garage Doors

Most up and over garage doors are fitted with a retractable gear system for automatic operation. Fitting an electric operator allows you to open and close your garage door with a single push of a button on a handset or keypad.
Some of our electric operators are even fitted with a built-in light which illuminates your garage door when your door is activated. Up and over garage doors come in a huge range of styles to suit your home.

Electric Side Hinged Garage Doors

Adding electric operation to side hinged garage doors is relatively straightforward provided the door panels are properly constructed and made of sturdy materials. A boom style operator is usually the most popular method for automation.
If you are purchasing a brand new garage door from us we will ensure we provide the optimum door for electric operation.
Side hinged, barn style garage doors, are an extremely attractive option and incredibly convenient when paired with an electric operator.

Electric Sectional Garage Doors

Combine the space-saving benefits of a sectional garage door with the convenience and security of an electrical operator.
A sectional garage door paired with a high-quality operator can result in one of the most secure garage door types available.
Once the garage door has been securely closed a door security kit automatically engages, locking the sections immediately and making them extremely resistant to breaking and entering.
This door latching is completely mechanical and will continue to function even when powered.

Electric Roller Shutter Garage Doors

A quality, fully safety compliant, remote controlled roller shutter style garage door is a great option if you're looking for an automated garage door that is neat and compact.
Our roller shutter style garage doors will perform flawlessly in all weathers for years to come and are available in a huge range of colors and styles.