Cambridge Garage Door Spring Replacement
Repair Garage Door Springs in Cambridge right the first time –

Call OB Garage Door 647-930-0896



Cambridge Garage Door Spring Replacement, Service All types of garage door springs repair or Replacement in Cambridge, If your garage door spring is broken or malfunctioning, you need to Replace the garage door spring immediately.
At Garage Door Spring Replacement Cambridge, we service Cambridge and the GTA, Ontario area. If you're a business or homeowner in the GTA and are in need of spring repair or other quality garage door repair services, then don't hesitate to give our knowledgeable team a call today! 647-930-0896
Your garage door won't open if the spring is broken or spring does not work.
Garage Door Spring is the most important part of your automatic or roll up garage door because garage door springs make your garage door move.


Broken Garage Door Spring Repair in Cambridge –
Call OB Garage Door 647-930-0896
Whenever there seems to be a problem, have your springs checked, repaired, and replaced by O-B Garage Door Repair Cambridge. At O-B Garage Door Repair, we have trained, certified, and experienced technicians who always can Repair Garage Door Springs in Cambridge right the first time.
If your Automatic Garage Door Springs is broken it is because it does not last forever, call for Broken Garage Door Spring Replacement in Cambridge. No matter how durable those springs maybe, eventually, they can wear out and break.
Excessive wear and tear can compromise the integrity of your Garage Door Cable and its springs and you may have to suffer from Broken Garage Door Spring in Replacement.


Broken Garage Door Spring Repair – Cambridge Garage Spring Repair
Your garage door system is made up of several important components that make the whole thing work. One part of this system is the spring, which enables your door to open and close, smoothly. Essentially, the spring is a very important part of what gives your garage door the modern convenience of automation.
Here at O-B Garage Doors, we offer quality spring repair and replacement services to bring the modern conveniences to the home and business owners of Cambridge, Ontario.
We Fix It Fast

O-B Overhead Doors provides expert servicing, repairs and replacements in a the GTA Cambridge area. Get a free quote today, and you can expect a professional technician to arrive with a fully-equipped service vehicle and all the tools necessary to repair or replace the springs in your garage door.
Maybe you've been putting off a consultation because you're afraid the entire door will need to be replaced—that's almost never the case. Overhead doors are built to last, but some of the smaller parts face a lot of wear and tear. Relatively, springs are a very affordable fix and don't take much time at all to replace.
Spring replacement is not a do-it-yourself project for homeowners. Garage door springs are dangerous and can cause serious property damage or injury, including death, if proper tools and techniques are not used. We recommend having a trained garage door technician from O-B Overhead Doors perform any spring replacement or adjustment.
Different Types of Springs

Depending on the type of garage door you have and its specific usage rate, our technicians will recommend one of two main types of springs:
Extension Springs: These springs are perfect for most residential garage doors since they will undergo less stress and are more affordable. Extension springs extend when the door opens, working to counterbalance the power of the opener.

Torsion Springs: These springs work best on large, heavy garage doors, which makes them perfect for commercial use, especially considering their added durability. A torsion spring operates by twisting tightly together as a garage door opens. They are more expensive but worth the cost for certain types of garage doors.
The type of spring that is best for your door, as you can see, is highly dependent on what your door is for, what it's made of, and your budget.
Warning About Spring Repair –

Call OB Garage Door 647-930-0896
No matter what, don't try to fix the garage door spring on your own. These springs have a tremendous amount of tension and pressure built up in them. If they get loose or break, they have the potential to cause serious damage to you and your property.
Take it from our team of technicians, many of whom have seen a spring cause major lacerations, or even have had it happen to them. This is one repair that you'll want to leave to the professionals.
Keep your garage door in full working order with our first-rate garage door maintenance and repair solutions.
Cambridge Garage Door Spring Replacement provide a comprehensive range of garage door-related services, including repairs and annual maintenance. What's more, we do not charge for any call outs, and if we can't fix it, we can give you a no obligation quote for a new door solution.
Here at Cambridge Garage Door Spring Replacement, we're able to provide repairs on any type of garage door, and these can include:
* Automated Doors page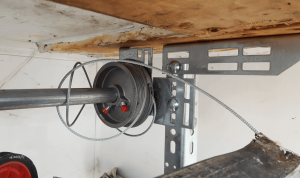 * Cable Repairs
* Wheel Repairs and Replacement
* Spindle Repairs
* Spring Repairs and Replacements
* Handle Repairs and Replacements
* Roller Door Repairs
* Automation Solutions
* Annual Maintenance & Servicing
Call Today for Professional Help! 647-930-0896


Garage Door Spring Repairs & Replacements in Cambridge
It's important to examine the condition of your garage door springs periodically to ensure that they're still working properly. If you find that it's time to replace them, then turn to O-B Garage Door Repair, where we can repair or replace your broken garage door springs in Cambridge Ontario.
Because your garage stores important stuff such as your car and other personal belongings, it's important to get the right maintenance for it, especially since it's an entry point to your home as well.
Garage door spring replacement services are needed when your springs become rusty or weakened after they've been used a lot. Garage door springs are made to be used for extended periods of time, but over time they will experience wear and tear.
To ensure that your garage door is in good hands, call O-B Garage Door for springs repairs and replacements.
Our Services
Over the course of time, the pressure on your springs will cause them to wear out, however, there are a few ways in which they won't work correctly. One way is that they can get rust built up in them which will deteriorate the spring and prevent them from opening and closing your garage door properly.
To avoid this problem, you can apply some lubricants to the coils a few times over the course of a year.
Even though you can do some routine maintenance like this to prolong the life of your garage door springs, you'll need to get some professional garage door spring repair services at some point.
When your door starts sagging when it's open halfway or it won't open at all, it might be time to get a garage door specialist to come over and inspect your springs. O-B Garage Doors repair can provide you with the finest garage door spring repair or replacement services in Cambridge area.
Here are a few signs to look out for when determining whether or not your garage door springs aren't working the way they should:
* Heavy when lifted
* Won't stay open
* Springs are rusted
* Loss of tension
* Slowly creeps open
Our Experience Sets Us Apart
We've helped property owners, both residential and commercial, in Cambridge with broken garage door spring repairs and we can help you too. Broken garage door springs can be a hazard to you and to your property, so don't wait to get help.
At Cambridge Garage Door Spring Replacement, our technicians value your safety and you can count on us to provide you with quality services to avoid any accidental catastrophes.
Our professionals have the training and skill to conduct first-rate garage door spring repair and replacement services that will ensure your garage door functions properly. We utilize the proper equipment to handle the job correctly, so leave the project to us.
Cambridge Garage Door Specialists
O-B Cambridge Garage Door Spring Replacement has been operated business for more than 22 years and we've been servicing the GTA Ontario area with first-rate workmanship the entire time.
Our experience and knowledge allow us to maintain various types of garage doors by keeping the springs in good condition. Typically, garage door springs can last anywhere between five and seven years with routine maintenance, but there will come a time when a garage door specialist needs to come examine their condition.
If this time has come for you, then you can look to O-B Garage Doors for the finest garage door spring repair and replacement services.
Contact Us Today – 647-930-0896
Repairing and replacing your garage door springs is simple when O-B Garage Door repair is on the job. We'll arrive on site promptly for an inspection and we can answer your questions and address any concerns you may have before we start working.
Contact us today for high-quality garage door spring repairs or replacements at

647-930-0896

.
Area we cover: O-B garage door Repair, including, Mississauga, Scarborough, Concord, Cambridge Beaches, Port Perry, Brooklin, Oshawa, Whitby, Uxbridge, Stouffville, Keswick, East Gwillimbury, Mount Albert, Bradford, Newmarket, Pickering, Ajax, Barrie, Innisfil, Thornhill – Cambridge – Cambridge – Cambridge – Cambridge – Cambridge – Cambridge – Cambridge – Cambridge – Cambridge – Orangeville – Caledon – Cambridge – Cambridge – Cambridge – Cambridge and Woodstock, Danforth, East York, Oshawa, Maple, King City, Markham, North Cambridge, North York, Oakville, Richmond Hill, and GTA Ontario.