Garage Door Replacement Waterloo
Garage Door Won't Open or Close?
Broken Spring?
We Have the Knowledge and Ability to Make it Right!
WE REPAIR ALL MAKES AND MODELS OF GARAGE DOORS
Residential or Commercial Garage Doors, New or Old…
We are the company that can repair them all. Garage doors are an essential part of many structures, and must operate reliably at all times.
Our experts are completely prepared with long periods of involvement and they continually endeavor to give you cordial and effective assistance. Call 647-930-0896
Call O-B for Fast Garage Door Service or Garage Door Emergency Repair –

647-930-0896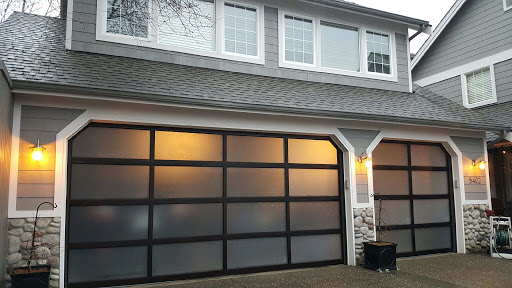 Garage Door Replacement Waterloo , With over 22 years of experience in garage door repairs in Waterloo , Ontario and the GTA Toronto we provide Replacement/repairs and installations for any garage door, no matter the make, model, style, or size.
We offer the following services:
* Branded garage door repair
* Replacement of existing garage door
* General repairs and preventive maintenance
* Same day service, day or night
O-B can fix any garage door problem fast! Give us a call and a courteous and reliable staff member will answer all your concerns and be more than happy to talk to you about our array of services. We can provide you with a solution to your urgent repair needs.
We Provide Garage Door Opener Maintenance and Repair
Your garage door opener is expected to work all of the time, every time. A malfunction could compromise security, and result in potential injury or damage to your vehicle.
We offer the following services:
* Install new garage door openers
* Repair existing garage door openers
* Maintain proper operation of your garage door opener
* Same day service, day or night
Garage door openers require occasional maintenance to ensure long-term functionality. We can provide you with a solution to your urgent repair needs.
People tend to overlook their garage door until it starts making unusual noises or the operator stops working. If you're experiencing any issues, call O-B Garage Door Company Waterloo to resolve them.
We provide the following commercial and residential services:
Residential garage door installation | Commercial garage door installation | Garage door repair | Garage door maintenance | Garage door operator installation | Garage door operator repair
No matter what service you request from us, you can count on our crew to provide prompt, efficient service.
When It Comes To New Garage Doors, Custom Doors, or Replacement Doors, We Are Your Experts. We Can Fit Any Style With On Any Budget. Call Us Now. 24-7 Service.

647-930-0896



O-B The Garage Door Company That Can Fix Any Defect
Don't you hate it when you come late from work and cannot park in your garage because the door is malfunctioning? If this unpleasant situation occurs frequently then you should get in touch with us. We are a seasoned garage door company and we provide affordable maintenance services in Waterloo , Ontario.
We started our business almost 22 years ago and today we are the contractor to go to when you are having garage gate difficulties.
There Isn't a Problem That We Cannot Solve
At O-B Garage Door Repair – Waterloo , we can repair the following types of garage door:
* Roll-up doors
* Swing-out doors
* Swing-up doors
* Slide to side doors
We have the tools to inspect their mechanism and determined whether it is the cause of your troubles. We will also inspect the door opener, as in most cases it is the main source of problems.
Once all defects have been detected we will carry out the needed repairs. Don't worry if the issue is coming from the springs or hinges because we will replace them with newer ones.
We Are Here to Help Residents and Business Owners
Our technicians are masterful specialists and can fix automatic, manual and remote controlled gates. Our garage door company is acclaimed for its deep understanding of the industry. We serve commercial and private customers, so regardless of your gate's type give us a call because we from O-B Garage Door Replacement Waterloo are the ideal solution for your problems.
Fair Prices and Awesome Discounts
Our repair services are fairly rated and will certainly be within your means. Ask for a free estimate today and see for yourself that our fees are perfectly suitable for your budget.


Stop wasting time and tolerating your faulty garage door and call us today at (647) 866-0956. We will help you get your car in its proper parking space.
O-B GARAGE DOOR REPAIR EXPERTS
If you live in Waterloo , garage door service for your home or business that is affordable and of the highest quality can be found right here at Garage Door Replacement Waterloo .
We service, garage door installation, repair, opener installation, and springs service in town. With low rates and warrantied parts and labor, we've thought of everything. You can even get round the clock emergency assistance from live operators.
So whether you need a new garage door installed, or want your springs replaced, our experienced and highly skilled technicians have got you covered.
Call us for a free estimate, to make an appointment, or to find out more!
Call Us: (647) 866-0956
Garage Door Replacement and service is available and very affordable. Garage Door Repair responds by O-B Garage Door offering you services like:
* Free estimates
* Same day service
* Warranty coverage
* Overhead garage doors and gates
* Opener installation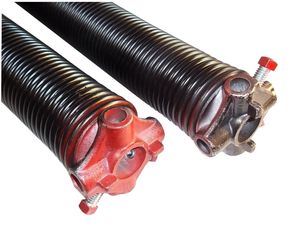 * Spring repair/Replacement
* Residential wood doors Replacement
* Residential steel doors Replacement
* Commercial fire doors Replacement
* Commercial rolling doors Replacement
* Garage door sections repair/Replacement
* 25 point safety inspection
* Superior hardware
* Residential aluminum doors
* Springs installation/Replacement
* 24/7 Emergency service
There are lots more, but space limits us from listing them all. Just remember; when you want the best local garage door repair, Call O-B Garage Door Repair/Replacement in Waterloo , Ontario. Call Now: (647) 866-0956
Our company believes that you deserve only the finest for your garage door. O-B Garage Door Repair backs up this belief by supplying you with quality products from trusted brands like:
* LiftMaster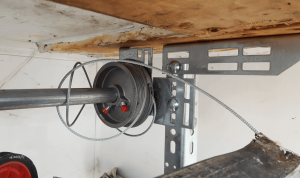 * Clopay
* Craftsman
* Amarr
* CHI Doors
* Sears
* Wayne Dalton
* Genie
And many more!
Everything for your O-B garage door can be found by calling us. We also offer you:
Garage Door Installation – we'll install your new garage door with precision and skill and save you money at the same time.
Garage Door Opener Installation – we'll help you get the best opener model for the money and install it for you, too!
Garage Door Springs Replacement – the best springs repair and new installation in town, and at prices that you'll love.
Are you ready to get started? Just call O-B Garage Door Repair and get more information or a free estimate. We promise to take great care of your garage door!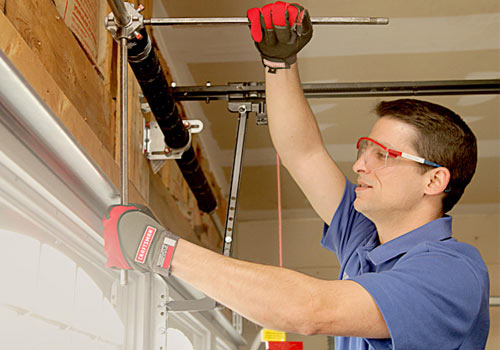 Garage Door Repair & Service in Waterloo
There are many companies in the Waterloo area to choose from when you need your garage door repaired.
At O-B Garage Door Replacement Waterloo , we know this and that is why we do everything we can to be the best in the industry, especially when it comes to repairing your existing garage door.
We understand that your time is very valuable and you don't have the patience or the time to wait until it is convenient for a technician to come out and repair your door.
That is one of the many reasons that we believe in same day or next day service as well as 24 hour emergency service for problems that simply cannot wait.
Anytime you need your garage door repaired, call Garage Door Replacement Waterloo for excellent workmanship and customer service.
There are many problems that home and business owners can experience with their garage doors. The most common problem is when the garage door simply will not open or will not close.
Obviously having a garage door not open can be a significant problem, either because you prefer to park in the garage or because your car is stuck in the garage! If your garage door will not close, that poses an entire different and potentially more serious problem.
If you are like many Waterloo residents, you most likely keep valuable belongings in your garage. Most of the time, if your garage door has a problem with opening or closing, there is a problem with the springs.
Garage door torsion springs have a life expectancy of approximately 10,000 cycles.
Broken down, this means that if you open and close your garage door three to four times per day, it will last about six to ten years.
Extreme temperatures can also have a negative impact on the lifespan of garage door springs.
Whether your garage door won't open or won't close, O-B Garage Door Replacement Waterloo has a way to fix it.
O-B Garage Door Repair & Service
Garage Door Spring Repair – Garage Door Remote – Electric Garage Door Repair – Garage Door Opener Installation – Screw Drive Garage Door Opener – LiftMaster Garage Door Opener – Chain Drive Garage Door Opener – Belt Drive Garage Door Opener – Garage Door – Remote Control Programming – Genie Garage Door Opener – Garage Door Service – Garage Door Company – Garage Door Maintenance – Garage Door Installation – Garage Door Tracks – Garage Door Cables