Etobicoke Garage Door Spring Replacement
Call O-B for fast Broken Garage Door Springs Repair or Replacement in the
Etobicoke, ON, area.
647-930-0896
Etobicoke Garage Door Spring Replacement, Our goal is to service you when you need us and get it done right. This Website explains what we put in place to make sure we can do this for you every-time. Extended Warranty Available!
Spring Replacement – Torsion Springs vs. Extension Springs
The first step in terms of getting your garage door springs repaired or replaced is knowing what kind of spring system you have. There are two main spring systems: Torsion Springs and Extension Springs.
Torsion springs are located above the opening of your door with springs slid onto a bar. Extension spring systems can be found alongside the opening of the door. It's important to know whether or not a garage door company provides service for your needs. O-B garage doors Repair Etobicoke certified technicians are fully equipped to work on torsion and extension spring systems.
Call today to have a certified technician repair you garage door today!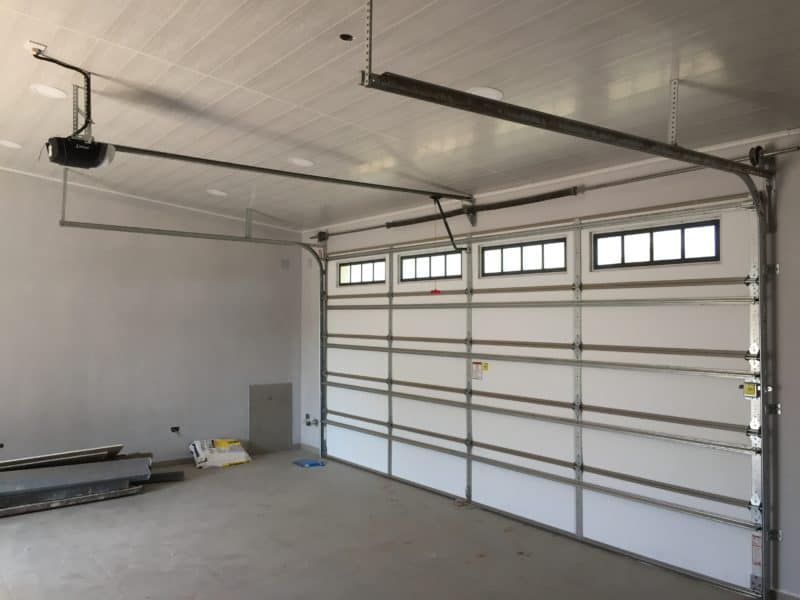 Weekend Service Available at No Extra Charge 24/7 Emergency Service Phones Answered 24/7 By A Real Representative Fully Insured
O-B Garage Spring Repair
Every homeowner can relate to how life's inconveniences are thrown at you at the worst possible times. The last thing you want to happen is have your car stuck in the garage when you need it most, especially when it's only been a couple months, weeks, or even days after your last garage door repair! That's Why O-B Garage Door Repair leads by example and follows the industry's best O-B garage doors Repair Etobicoke in order to make the best recommendation to homeowners each time we step foot in a garage.
Etobicoke Garage Door Spring Replacement #1 – Replacing Springs
Most garage doors have two springs installed at the same time, when one breaks it's safe to say the second spring's life expectancy has just about expired. In order to save you from future inconvenience, unsafe garage door practices, and damaging your garage door opener, Etobicoke Garage Door Spring Replacement will usually recommend to replace both springs. If you've had the same tires on your car for a while and one blows out while you're driving, wouldn't you replace them both? It's extremely important to properly maintain equipment such as garage doors and automobiles.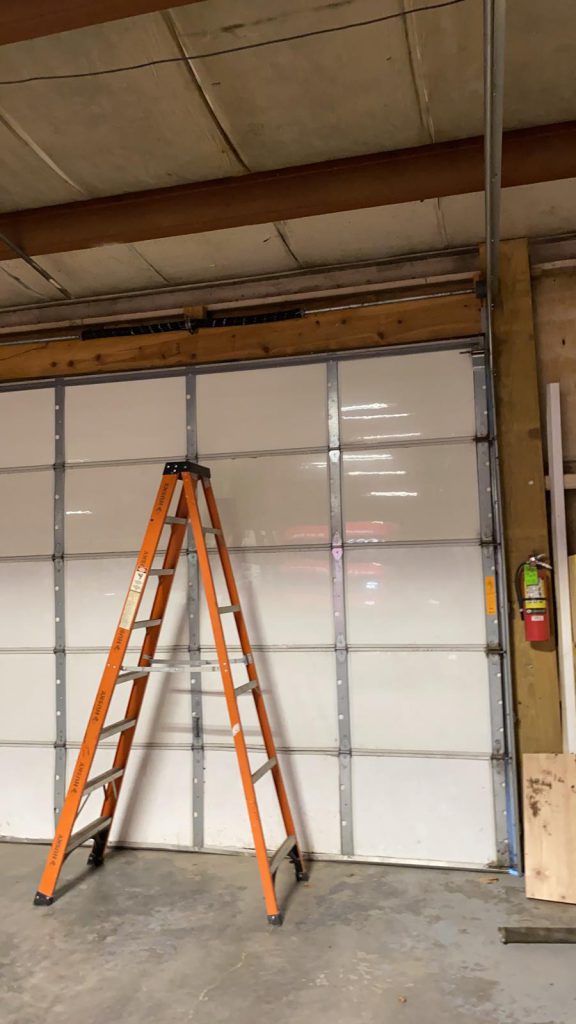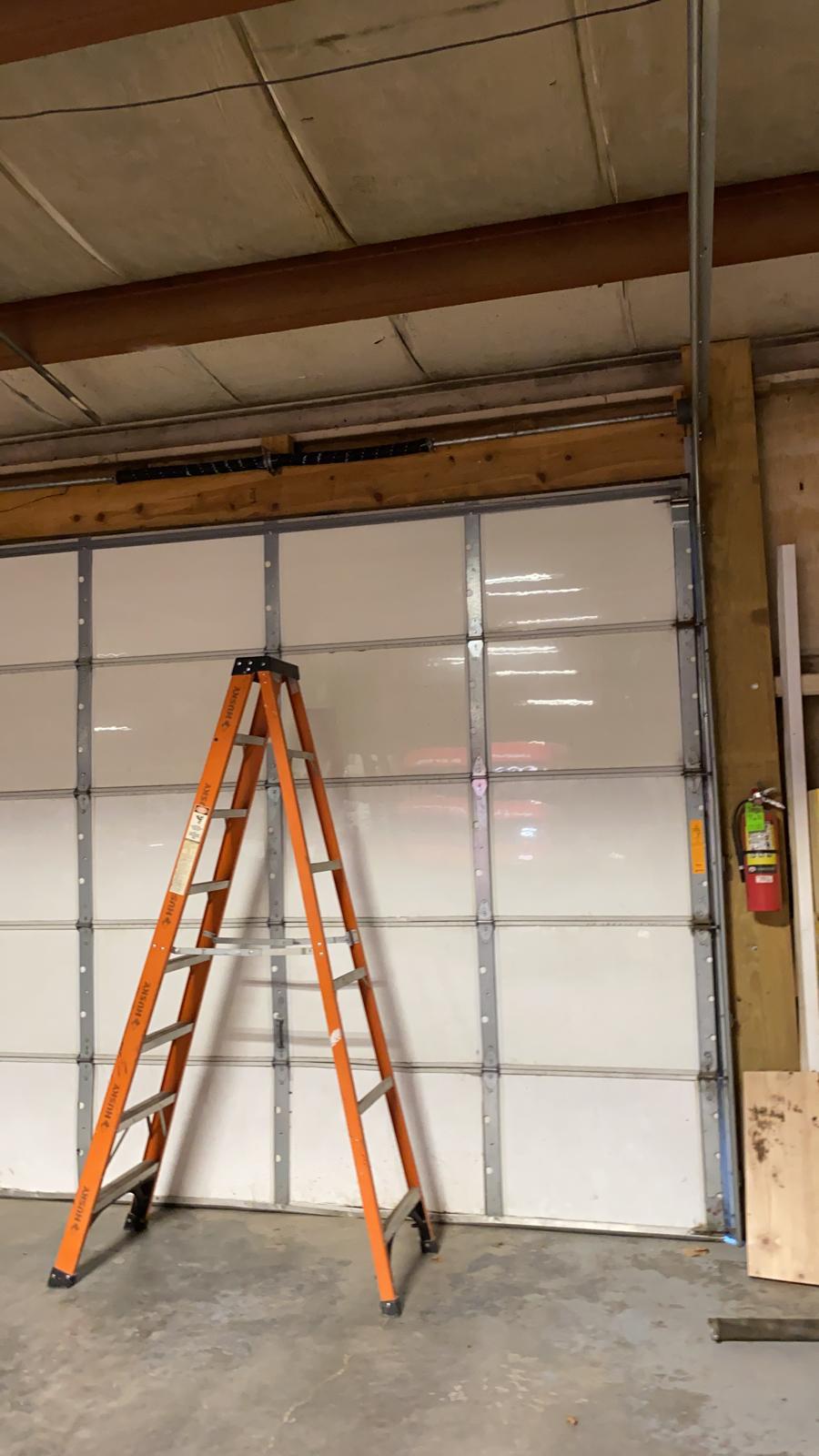 O-B Garage Door Spring Replacement #2 – Using The Right Springs
Since garage doors come in all weights and sizes, the right springs need to be installed in order to properly balance the door. If a technician puts the wrong spring on your door, not only will this damage your garage door system, but it will cause the garage door opener to do more work than it was built to do. This is why O-B garage doors Repair Etobicoke technicians only install the right springs for the door's weight and check their work by performing a balance test.
O-B Garage Door Spring Replace #3 – Safety Inspection
With every spring repair, O-B garage doors Etobicoke provides a free safety inspection to make sure all the hardware and moving parts on your door are in good working condition and meet safety standards. Since the hardware was probably installed at the same as the springs, it's possible there are worn mechanical parts on your door that are in an unsafe state. Think about spring failure as a symptom to a possibly larger problem with your door. This is why it's a O-B Garage Door Spring Replacement Etobicoke provide a free safety inspection and maintain a safe environment for our customers.
Call O-B Garage Door Spring Replacement Etobicoke today for garage door spring repair!

647-930-0896



Why O-B Spring Repair Transcends The Competition
Corrosion Free Springs
O-B Spring Repair installs a weather resistant powder coated spring to prevent corrosion and friction. We believe in our springs, so we put our name on them and we back them up with the industry's best warranty.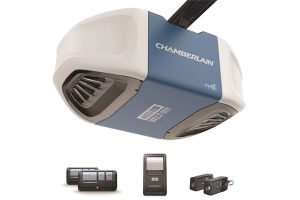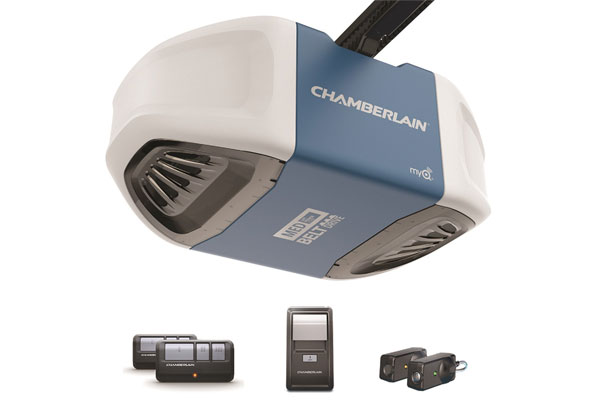 The Last Spring Repair You'll Ever Need?
Just like car tires are rated by miles, garage door springs are rated by an estimated number of cycles (1 cycle = your garage door going up AND down 1 time). The springs used by our competition range anywhere from 5,000-10,000 cycles, whereas we use a high-grade steel spring rated for 25,000-50,000 cycles! This is why we can put a Guarantee on our springs.
Call Etobicoke Garage Door Spring Replacement now and save! 647-930-0896
Tell Me More About The Warranty
You can learn a lot about the quality of springs a company uses by the length of the warranty. When a company provides a warranty that doesn't last very long, or no warranty at all, it means something. We have an Extended Warranty Available on our rebuild package because the hardware we use is built to our specifications. We know it will last. We're so confident that our springs won't need replacing, if by chance one DOES break, our name is on the springs to remind you to call us to replace it for free!
Call O-B garage doors Repair Etobicoke today to learn more about our Extended Warranty!
How Much Does Spring Repair Cost?
The most common question we get over the phone is, "Okay, so how much does it cost to replace garage door springs?" To give you an exact price quote, we would need to know the size of the door, weight, and type of garage door springs needed (torsion or extension). Since we carry over 30 different types of springs to account for all the different types of garage doors, we recommend that a certified technician takes the proper measurements himself before giving you an exact price quote.



Call O-B Garage Door Repair today to have a certified technician give you an estimate on garage door spring repair!
Garage Door Repair Etobicoke, Ontario, Serving The GTA Area Including: Etobicoke, Etobicoke, Concord, Toronto Beaches, Port Perry, Brooklin, Oshawa, Whitby, Uxbridge, Stouffville, Keswick, East Gwillimbury, Mount Albert, Bradford, Newmarket, Pickering, Ajax, Barrie, Innisfil, Etobicoke – Toronto – Unionville – Vaughan – Woodbridge – Burlington – Hamilton – Waterdown – Brampton – Bolton – Orangeville – Caledon – Waterloo – Kitchener – Guelph – Cambridge and Woodstock, Danforth, East York, Oshawa, Etobicoke, Etobicoke, Etobicoke, North Toronto, Etobicoke, Etobicoke, Etobicoke, GTA.Ontario.
A Sincere Thank You To The More Than 2,005,000 Homeowners In The GTA Area Who Have Trusted O-B Garage Door To Service Their Garage Door Since 1998.
We Fix Garage Doors Right! Same Day Garage Door Repair – Guaranteed!
We will be out to repair your door the same day you call or we will waive the service fee. No questions asked.
Service and Repair On All Brands
Would you like to have your garage door problem or emergency fixed today?
That's no problem with O-B Etobicoke Garage Door Service! Whether it's first thing in the morning, when you get home from work, in the middle of the night or on the weekend, we will dispatch a certified garage door technician to fix your garage door problem right – the first time.
Make The Right Decision. Call O-B Garage Door Repair Etobicoke, ON!
Etobicoke Garage Door Specializes in Repair and Service:
* Broken Garage Door Springs
* Spring Repairs

* Broken Cables
* Cable Repair
* Garage Door Openers Repaired or Replaced
* Misaligned or Bent Garage Door Tracks
* Garage Door Panel Replacement
* 25-Point Garage Door Inspection
* Garage Door Part Rebuilds
* Quiet Noisy Garage Doors
Why Choose O-B Garage Door Repair Etobicoke?
Same Day Service:
When we say same day we mean we'll be there same day and fix it the same day. Etobicoke Overhead Door has Certified Technicians with fully stocked trucks, which means we have the parts to get it done right the first time. Don't be put on a waiting list or waste numerous days for a repair to be finished. Your time is important.
Evening & Weekends Available At No Extra Charge.
We are available 365 days a year, including all holidays and we never charge extra. Call us.
O-B Garage Door – Certified Technician is staffed after regular business hours for emergency service. See Emergency service below All Calls Answered By A Live Operator
Our phones are staffed 24/7 so we can be of service to you immediately when you call. 647-930-0896
24/7 Emergency Service:

We have someone waiting to personally answer your call at all hours of the day or night and every day of the week. No matter when you have a problem you can call and speak with us to schedule an appointment.

There is always a O-B Certified Technician ready to help. We do not charge extra for emergency service.
Early in the morning or late at night we will be there when you need us.
Lifetime Limited Warranty Available:
We offer the most extensive Lifetime Warranty in the industry. Our warranty covers all errors in materials and/or workmanship. (This may be the last time you ever need to repair your door.)
All Major Brands:
We install and service virtually every brand and manufacturer of garage doors and openers. In the years we've been servicing overhead garage doors and operators for homeowners in the Etobicoke area, there isn't a single manufacturer or brand of residential garage doors that we have not been able to install or repair to our customer's satisfaction.
We Fix Garage Doors Right: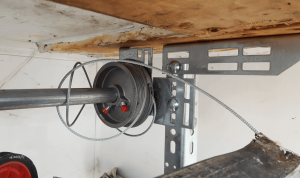 Certified Technicians – We never send a "repairman" or "subcontractor" to your home. We stand behind our service with the same dedication that we back our products. You deserve a Certified Technician.
Our service techs are thoroughly trained to know your system, to work fast, and to get the job done right the first time.
After performing a complete 25-Point Safety Inspection, our service technicians offer their best recommendation based on safety, cost effectiveness, and value to the customer.
Our technicians work with your individual needs and will also offer alternate solutions.
Quality Parts & Superior Hardware
We supply only the highest quality garage door parts, which is why we are able to offer the best warranty in the business.
Give us a call… we will be happy to answer any questions you have.
Broken Garage Door Springs 
We are O-B most trusted garage door repair and service company in Etobicoke, Onatrio.
Why should I choose 
Professional Garage Door Service 
To Replace my Broken Springs? Broken Springs are our Specialty.
Broken Garage door springs are what we do best! We replace more garage door springs than any other company in Etobicoke. Our technicians are specially trained to find the best and longest lasting spring for your garage door.
Highest Quality, Oil Tempered Springs.
We use only the very best oil tempered garage door springs available. We have scoured the country to find the best quality, longest lasting springs available.
Up Front, Low Prices and FREE Estimates.
Nobody beats our spring repair prices. Our prices are the most competitive in the GTA. We are so confident that our prices beat everyone else's that we are willing to come out and give you a FREE spring repair estimate. We understand that nobody plans for a broken garage door spring in their budget, Thats why keep our spring prices low. We know that when customers are treated fairly, they come back to us for all their garage door needs.
More Services Included.
All of our garage door spring repairs include a full 27 point garage door and opener tune-up at no additional charge. We are the only company that opens your garage door opener to grease and service all the internal wear and tear parts. This makes your garage door opener last longer and run quieter.
Clean, Friendly and Competent Technicians.
Our O-B garage door technicians are the best in the business. We hold all of our technicians to the very highest standards of cleanliness, Friendliness, Honesty and Work Ethics. Our techs are paid according to the quality of work they do, so that they take true customer service to a whole new level. Your Happiness is our goal!
Unbeatable Warranties. All Spring repairs include a 5 Warranty at no extra charge. Ask about our available Limited Lifetime Warranty on most spring jobs.
0-B Garage Door Etobicoke Best Prices on Garage Door Spring Replacement!