Garage Door Spring Replacement Cambridge
Our technicians are fully trained with years of experience and they constantly strive to provide you with friendly and efficient service. Call

647-930-0896
Has your garage door seen better days? Are you having problems opening and closing it? Has the garage door opener simply stopped working? If so, you need to call in the experts – O-B Garage Door Spring Replacement Cambridge, Ontario, Canada.
With over 22 years of experience in repairing and replacing all kinds of garage doors, we're the number one company for Garage Door Spring Replacement in Cambridge, ON.
Whether you need a simple garage door panel replacement or you need a brand-new door, we have the necessary knowledge and skills to replace garage doors and offer the kind of garage door services, Cambridge homeowners want.


All kinds of garage door repairs, from spring replacements to replacement panels
When it comes to replacing garage door panels, Cambridge garage door specialists can provide cost effective repairs that will have your garage doors looking like new.
We also offer a variety of repairs, including garage door roller replacement and the kind of affordable garage door spring replacement Cambridge homeowners need to ensure that their garage doors are running smoothly and safely once more.
And, if your door really can't be repaired, you'll find the kind of replacement garage door Cambridge properties need to ensure that your garage looks as good as those on your neighbors' properties. All our replacement garage doors and garage door repairs come with a full warranty, so they'll not only look good, but they'll continue to perform well for many years to come.


Top quality replacement garage doors from your Cambridge garage door suppliers
No matter what kind of problem you're experiencing with your garage doors, get in touch with us here at O-B Garage Door Repair today and we'll provide a solution. Whether it's simply a case of replacing a spring or roller, replacing one or more of the panels, or whether it's time that you replaced the whole door, we have some of the most cost-effective ways to give you the garage door that you need.
We stock a whole range of new roller and sectional garage doors for residential use, together with industrial quality overhead doors which are manufactured by some of the biggest brands in the industry.
After all, if your old garage door really has seen better days, wouldn't you love to replace it with a brand-new fully automated electric garage door?


Request a quote for our garage door repairs or replacement garage doors
If you'd like a quote for replacement garage doors or to repair a problem with your existing garage door, simply call us on 647-930-0896 or click on the link on our website.
One of our team will get back to you as soon as possible to discuss how we can best help you, and to give advice on whether it's possible to repair your door or whether it's time to invest in a brand-new replacement.


Just like your car, it's important to have someone you trust on hand to repair, replace and service your garage door.
O-B Cambridge Garage Door team of trained technicians have the experience to make sure your home stays safe.
Our professional servicing will keep your door in perfect order, maintain its warranty and prevent potentially expensive repairs.
Please fill out the form below and one of our trained consultants will get back to you shortly to discuss your requirements.
Why does my door need servicing?
Garage doors and their automatic operators must work 24/7 in all weather conditions. The last thing we want is for something to go wrong and to hear either you are stuck in the Snow or stuck outside late at night. Like anything, with a little care and attention, your garage door will keep performing long into the future.
We recommend that it is serviced by a O-B Garage Door Service Technician every 12 months, to make sure it is lubricated and correctly aligned. In some cases not servicing your door could even affect your warranty.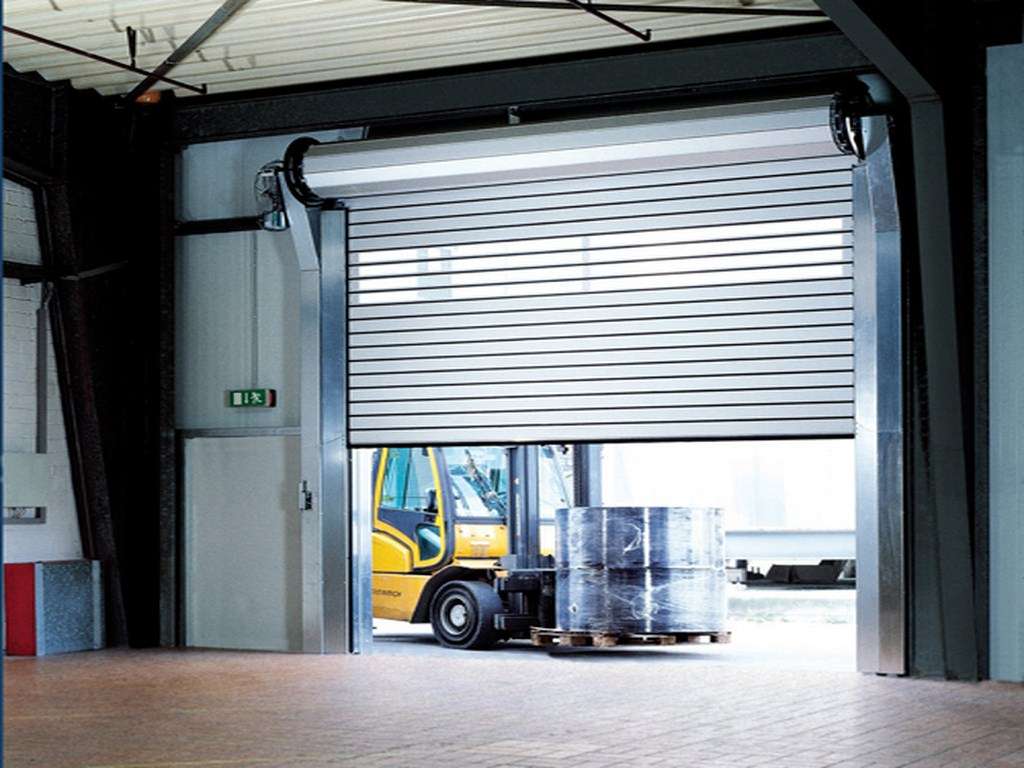 Auto Garage Door Repairs
O-B Garage Doors has qualified Garage and Roller Door Service Technicians on-hand to service or repair your new or existing garage door. Whether you need repairs and replacement parts for your garage door, a motor or a remote; O-B Garage Doors Repair can help.
Our Garage Door Service Technician can undertake:
* Lubrication, maintenance and alignment check
* Replacement garage door motors
* Replacement garage door motor electronics and parts
* Coding new or existing garage door remotes
* Replacement tracks and brackets
* Replacement weather seals, cables and springs
* New barrels, keys or complete locks
* Garage Door Spring Replacement
Our experienced garage door technicians service all O-B Garage Door Spring Replacement and operators as well as those of most other brands. Dependent on availability of parts from suppliers.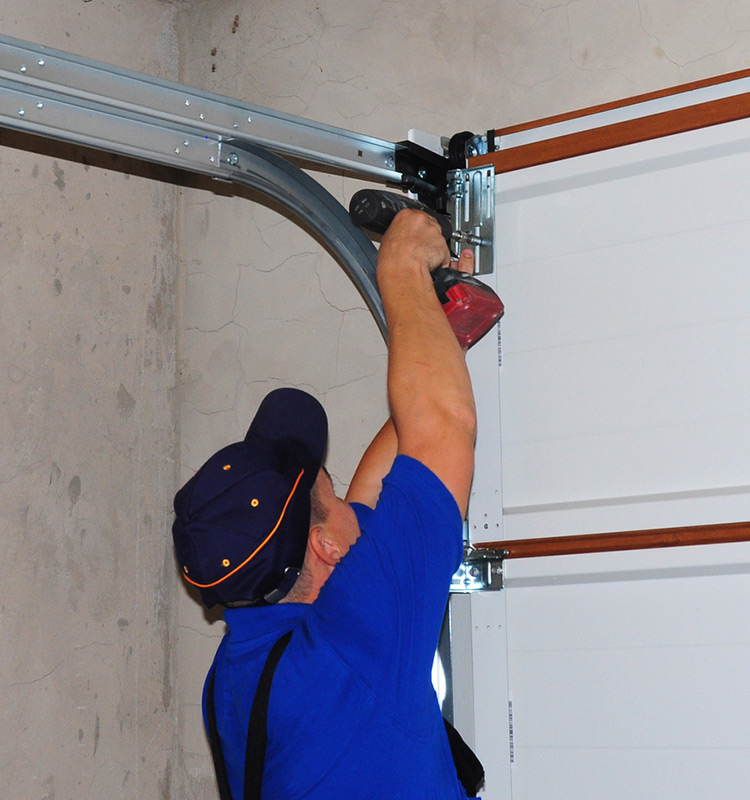 O-B Garage Door Installation
Our highly qualified garage door installer are there to make sure your new garage door lives up to, or exceed, your expectations. They are trained to ensure that all the necessary adjustments and tolerances are met and that your automatic garage door opener is programmed correctly.
To ensure you have the full protection of our Customer Warranty, O-B Garage Door Spring Replacement must be installed and serviced by a qualified garage door installer. To locate your nearest independent O-B branch or resellers, please Contact Us.
Maintenance and regular servicing of garage doors, gates, shutters, and commercial doors are not often seen as important, and it is often taken for granted that the door will never fail. Due to the many moving parts with all types of doors, they become dry, can get noisy, can misalignment and create extra wear and tear on parts.
Our simple comparison is that of a car that you get serviced regularly to help prevent that moment of failure leaving you stuck not being able to get anywhere. Like a car, the garage door needs some love and attention and this is an important service that O-B Garage Door Repair offers.
With eight dedicated service vehicles, we can provide quick and efficient turn around to ensure that if you have a break down we can get to you quickly to reduce the time that your garage door is not operating.
We can service all major brands and models and offer honest, on the spot advice for what is going to be the best course of action to repair/service your garage door.
O-B Garage Doors highly recommends that all residential garage doors be serviced every 12-24 months.
This is seen as preventative maintenance to keep your door running in the best possible way all year round. This service includes making sure the door tension is correct, the door is aligned properly, the motor settings are all correct, and the safety reversal system is working as per Canadian Standard and full lubrication of door parts.
Warranty for some doors and automatic garage door openers requires that you have your door and/or motor serviced every 12-24 months.
For your garage door service please call one of our friendly team to organize preventative maintenance today.


Garage Door Repairs in Cambridge, Ontario
Here at O-B Garage Door Spring Replacement, we know the inconvenience caused when your garage door isn't working like it's supposed to. With a team of experienced technicians, we offer professional garage door repairs for Canadian houses and businesses.
Our service can help fix stuck, unresponsive, noisy and clunky garage door systems, getting your door back to optimal working condition in no time.
We can service all garage doors and operators as well as doors and operators from most other brands (depending on availability of parts). Simply contact us to discuss your situation and we'll arrange your garage door repairs as quickly as possible.
Reliable, Efficient Service
O-B technicians can also provide regular maintenance to make sure your door is working optimally and reduce the need for garage door repairs or replacements in the future.
Our technicians can:
• Repair and replace garage door motors
• Repair and replace garage door electronics and parts, including springs and cables
• Code new or existing garage door remotes
• Fix doors that will not stay closed or open
• Realign, repair and replace broken cables and hinges
• Replace barrels, keys and complete locks
• Offer advice on replacement doors, motors and parts if needed.
We recommend you get your garage doors serviced by a professional O-B garage door service technician every 12- 24 months to make sure they are working efficiently and aligned correctly. This can reduce the potential for incidents and malfunctioning.
If you experience any problems between these annual services, simply give us a call. We'll organize a professional garage door repair service to take care of it.
If your garage door is beyond repair (or if it's just time to get it replaced), your technician can offer advice on what will need replacing and determine if O-B Garage Door can accommodate your needs. With a wide variety of garage doors and openers for all different kinds of systems, including customized door options, high-quality product you require.
Call O-B for Fast Garage Door Service

or

Garage Door Emergency Repair –

647-930-0896
Garage Door Spring Repair – Garage Door Remote – Electric Garage Door Repair – Garage Door Opener Installation – Screw Drive Garage Door Opener – LiftMaster Garage Door Opener – Chain Drive Garage Door Opener – Belt Drive Garage Door Opener – Garage Door – Remote Control Programming – Genie Garage Door Opener – Garage Door Service – Garage Door Company – Garage Door Maintenance – Garage Door Installation – Garage Door Tracks – Garage Door Cables – Garage Door Weatherstripping – Garage Door Safety Release – Residential Garage Doors – Garage Door Opener Repair – Garage Door Tracks Repair – Garage Door Parts – Garage Door Sensor Repair – Garage Door Sections Repair – Garage Door Panel – Garage Door Motor Repair – Garage Door Keypad Repair
Find Garage Door Repairs Near Me >>
Garage Door Repair Vaughan , Ontario, Serving The GTA Area Including:
Area we cover: O-B garage door Repair, including, Mississauga, Scarborough, Concord, Toronto Beaches, Port Perry, Brooklin, Oshawa, Whitby, Uxbridge, Stouffville, Keswick, East Gwillimbury, Mount Albert, Bradford, Newmarket, Pickering, Ajax, Barrie, Innisfil, Thornhill – Toronto – Unionville – Vaughan – Woodbridge – Burlington – Hamilton – Waterdown – Brampton – Bolton – Orangeville – Caledon – Waterloo – Kitchener – Guelph – Cambridge and Woodstock, Danforth, East York, Oshawa, Maple, King City, Markham, North Toronto, North York, Oakville, Richmond Hill, and GTA Ontario.